All this social distancing we're urged to do because of COVID-19 is like being trapped in a bizarre game of cooties – the adult edition.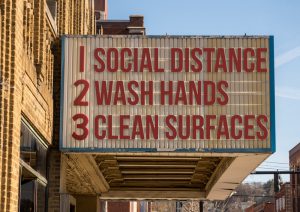 Don't touch anything or anyone but if you do, wash your hands before and after touching whatever it is you've touched – either accidentally or on purpose because – COVID cooties.
Keep a recommended six-foot distance from anyone else, and for heaven's sake, DO NOT TOUCH YOUR FACE or you may, like Lot's wife, turn into a pillar of salt.
Don't get me wrong, the danger of COVID-19 transmissions is certainly real, but…I'm skeptical that the hysterical, hyperbolic daily reporting and projection of fatalities in the hundreds of thousands isn't.  But that's a post for another day.
Today we want to share some thoughts about faith amidst all this fear, chaos and uncertainty.
As Christians, we are called upon to not only talk up our faith, but to live it in our daily lives.  I Colossians 1:10 says we should bear fruit in every good work so we can grow in the knowledge of the Lord.  
This "fruit" isn't the oranges and bananas prompting all the handwashing mentioned earlier, but rather our attitude, our action and our approach with others.
We are to be examples for others in all things, including how we handle adversity like sickness, financial setbacks, career disappointments – even death.
As we are becoming painfully aware on a daily basis, COVID-19 can include all the above.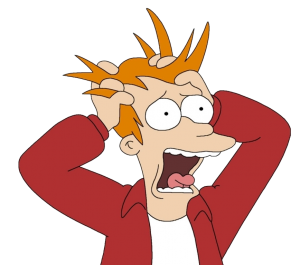 The COVID-19 virus understandably has millions of Americans worried, but if we as a nation panic and hyperventilate like the breathless media hopes we will because it makes good prime time footage, we aren't properly living our faith in the God who loves us. 
"Who of you by worrying can add a single hour to your life?  Since you cannot do this very little thing, why do you worry about the rest?"  (Luke 12, 25-26  NIV)
In Isaiah 7:9 the prophet said, "If you do not stand firm in your faith, you will not stand at all."
Now, today, this minute – is the time for all good Christian men and women to stand up for America by praying for our nation, its leaders, and those affected by the COVID-19 virus. 
It is vital that as believers we stay calm and assure everyone we know that God is in charge and He is watching over all of us.  If we confide our worries and put our trust in Him just as the Founding Fathers did in times of crisis, He will not abandon or forsake us.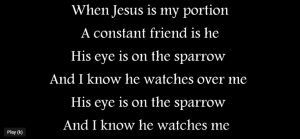 God has never abandoned America and He's not going to start now because of a new strain of respiratory virus.
That's not the way our God rolls.  
Thanks for reading Dean Riffs. Welcome to all those who love American liberty, free enterprise, and who believe God has blessed our country.
Sources: The Gateway Pundit, You Tube, Wall Builders
Photo source: Jakarta Times, Digital Learning Commons
Copyright 2020, Dean A. George©