Punxsutawney Phil saw his shadow Feb 2, and you know what that means?
It means television viewers will soon be subjected to four hours of narcissistic preening, posing and posturing when Hollywood celebrates itself and lectures viewers about the latest topic du jour trending on social media.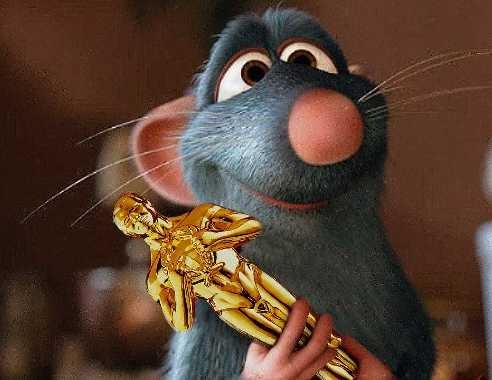 This coming Sunday, February 24th marks the 90th anniversary of The Oscars, the annual ceremony recognizing two-legged chameleons pretending to be anyone but themselves. This annual pretentious rite of professional pretenders is also known as The Academy Awards for big screen purists.
This year's Dentin Awards was a tasty affair held at a local Golden Corral because their salad bar is superb, and their senior discount meant two could eat for under $20 – if the ceremony was held on a Friday afternoon before 4 o'clock.
Without further ado, here are this year's winners and their categories:
Best Television Show Involving a Dentist on a Boat 
In this Drew Carey episode Lewis Kiniski (Ryan Stiles) learns the importance of using a certified dentist rather than a certifiable one and illustrates the importance of possessing legitimate dental coverage.
Best Animated Movie with a Dental Reference 
In Shrek 2 Shrek and Donkey scam their way into the Fairy Godmother's office by impersonating union representatives who are shocked to learn that the Fairy Godmother doesn't offer dental coverage for her employees.
Best Television Variety Show with a Drunk Dentist Impersonator
In this hilarious scene from The Dean Martin Show, comedian Foster Brooks plays a dentist and amuses Dean with his experiences dealing with patients.
Best Oral Exam Involving a Monkey Playing a Dentist 
This oral exam is funnier than a barrel of monkeys when this curious "dentist" makes small talk with his patient during a comprehensive oral exam.