Paul Revere wasn't horsing around when he alerted the Massachusetts countryside that the British were coming.
FDR's administration received more than one warning about an impending attack from Japan prior to Dec 7, 1941 but sadly, their failure to listen blew up Pearl Harbor.
Soviet premier Nikita Khrushchev warned the U.S. in 1959 the Soviet Union wouldn't bother invading America, but instead would "destroy you from within."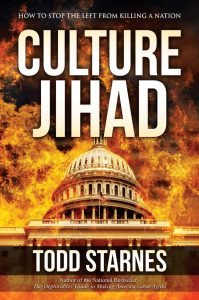 In Culture Jihad journalist, broadcaster and bestselling author Todd Starnes warns that America is again under assault – this time from a bevy of radical groups intent on transforming America into a social utopia for them, but a cultural dystopia for everyone else.
Throughout his book Starnes methodically reinforces his thesis that the political left is hellbent on chipping away at America's historical traditions and Judeo-Christian values. Packed with countless anecdotes and hair-raising examples, he attributes his stories with extensive footnotes, many of them from leftist publications known for systematically cloaking "democracy in darkness."
From vivid descriptions of Trump Derangement Syndrome and universities with free speech phobias, to socialist spouting politicians and mask-wearing Antifa thugs, Starnes emphasizes that God-fearing, America loving patriots are all that stand between efforts to fundamentally transform America into a North American Venezuela.
How loopy is the left when it comes to identity politics?
In Chapter 7's Lessons From A Saltine-American, Starnes shares with his trademark Southern humor how Kellogg's reaffirmed its commitment to diversity and inclusion by redoing a Corn Pops cereal box cover because a fantasy author on Twitter thought the depiction of a brown kernel was racist.
Talk about crying over spilled milk!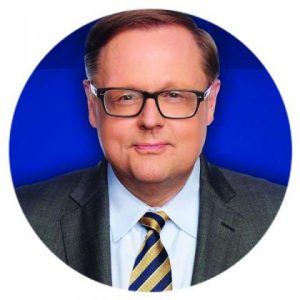 In another chapter citing multiple examples of how the PC-crowd goes Ebeneezer Scrooge at Christmas every year (Chapter 10: Trump Jingles the Christmas Haters' Bells), Starnes reports how a writer for The Late Show with Stephen Colbert wrote a children's book about Santa Claus being black and gay so kids as young as four years of age will know that "Santa Claus can come in all shapes and colors and sizes" – and apparently has a white husband stashed away baking cookies at the North Pole.
Run, run Rudolph, Santa's not too far…behind.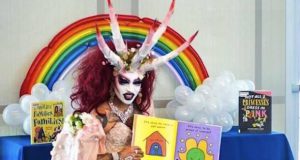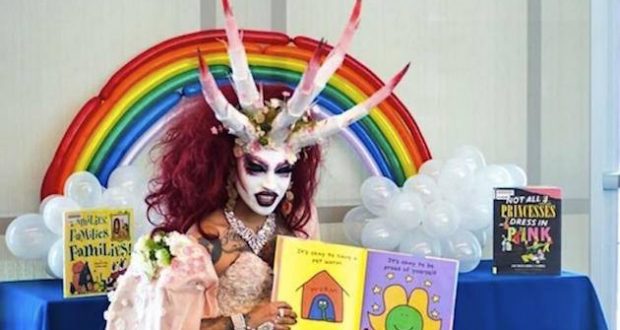 Whether Starnes is writing about safe spaces at Commie U, transgender story hour at public libraries, or the prohibition of Bible clubs and prayers in public schools, he balances the left's balderdash with wry commentary using his Southern genteel charm and good grace.
That grace has been on full display since Oct 2 when Fox News announced it was severing ties with Starnes after a 15-year relationship.
Earlier that day Todd had interviewed Rev. Robert Jeffress, a Texas-based pastor and President Trump supporter, on his Fox radio show. During the interview, Jeffress commented that Democrats worship Moloch, the pagan god often associated with Planned Parenthood – er, I mean, child sacrifice.
The irony is that Fox's swift action over the incident illustrates the point Starnes has made in Cultural Jihad – free speech is under assault, schools and media outlets are often politically correct indoctrination centers, and its okay to burn the American flag and persecute religious folk but taxpaying citizens can be bullied for disagreeing about climate change and imprisoned for burning the LQGBT's cartoon colored flag.
To be clear, Culture Jihad is more than tales of indignation and injustice sprinkled with sardonic humor. Starnes also includes inspirational stories of citizens who stood up for American values, such as the young men at a Mississippi high school who served as pall bearers at a veteran's funeral during Christmas break because his body lay unclaimed for weeks and "it was the right thing to do."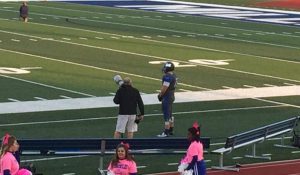 Or the lone football player at Millikin University in Decatur, Illinois who went anti-Kaepernick to stand alone on the sideline during the playing of the Star Spangled Banner while his coaches and teammates engaged in a 'moment of reflection' in their "university-approved safe space" locker room.
In Culture Jihad Todd Starnes reminds readers that while our faith and common decency prohibit the use of the same bullying and imitation tactics as the political left, we must not stand mute while our faith and traditions are under assault.
We have to stand tall, speak out and bond together with like-minded patriots because "this Great American Experiment is worth saving."
Sources: New York Post
Photo sources: Amazon.com, ToddStarnes.com, MetroVoiceNews,Washington Times
Thanks for reading Dean Riffs. Welcome to all those who love American liberty, free enterprise, and who believe God has blessed our country.
Copyright 2019, Dean A. George©