During his campaign President Trump warned us we may get tired of winning.  I'm not even close to being tired of winning, but the president should have warned us just how unhinged the left would get when all the winning began.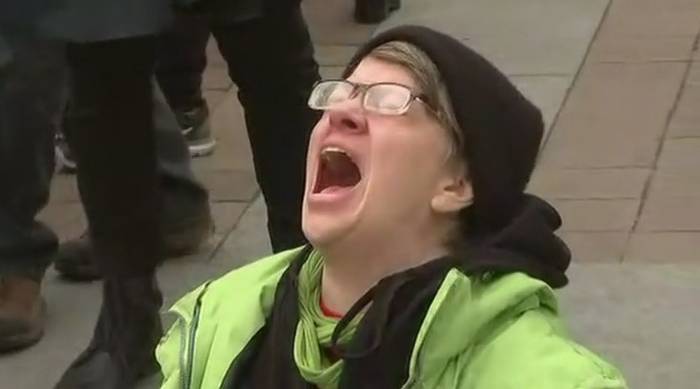 If liberals and their kissing cousins the progressives are as unhinged as the examples below, what levels of idiocy and insanity can we expect once the declassified shinola hits the fan the next several weeks?
Lauren Underwood
Illinois Democrat Representative Lauren Underwood caused quite a stir this week when she blamed the Trump Administration for the death of illegal immigrant children being held at the border.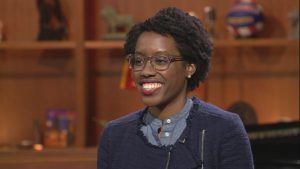 In a testy exchange with Acting Secretary of Homeland Security director Kevin McAleenan, she accused the Border Patrol of intentionally letting children die.
What's remarkable is Rep. Underwood supports late term abortion and infanticide of babies here legally.  What's even more remarkable is she is a licensed nurse. 
So tell us again who's intentionally killing children?
After refusal to clarify her remarks, her comments were struck from the record but she went on Twitter to say this:
"For over a year, it's been clear that policies at the border have harmed the physical and mental health of migrant children," she said. "I believe, at this point, failure to change these broken policies based on that knowledge is intentional and unacceptable."
I don't know if nurses take a Hippocratic oath like doctors do, but accusing the administration of policies that encourage the death of children while supporting infanticide earns her hypocrite status par excellence – as a licensed nurse, as an elected representative of the people, and as a human being.
Alyssa Milano
They say that even a broken clock is right twice a day.   Actress/Loony activist Alyssa Milano struck one of those two times recently with her call for a #SexStrike.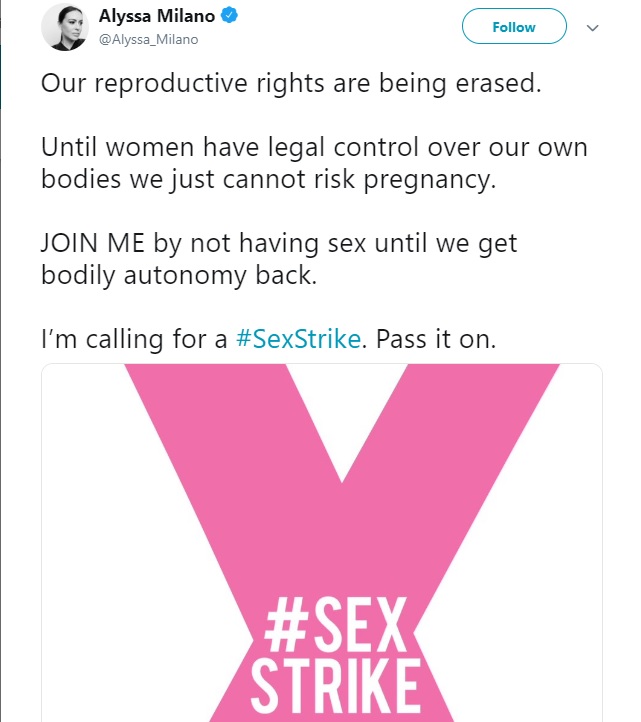 In her tweet pushing for a #SexStrike Milano inadvertently made several pro-life points, including:
*Abstinence really works! It's 100% reliable and reduces the number of abortions in direct proportion to the number of times its tried.                         
*Her campaign will mean fewer abortions since her audience is liberal women.  Liberal women are more likely to use abortion as a form of birth control and are much more likely than conservative women to get abortions.  
*Milano's effort to defend abortion pre-birth and post-birth by discouraging copulation will cost Planned Butcherhood hundreds of thousands of dollars in lost business because, let's be honest – abortion is their business.
Nancy Pelosi
Nancy Botoxi presents one of the best arguments anywhere for term limits. 
She stutters and stammers more than Barack Obama without a teleprompter – and that's when she's reading cue cards.
Advice for the Speaker of the House: 
Give. It. Up.  You've had a nice run, but when your subjects and predicates aren't in the same zip code every time you open your yap, it's time to pass the gavel.
Thanks for reading Dean Riffs. Welcome to all those who love American liberty, free enterprise, and who believe God has blessed our country.  For those who don't, God bless you but there's nothing here for you to see. 
Photo sources: abcnews.go.com, foxnews.com, C-SPAN
Copyright 2019, Dean A. George©