Democrat presidential candidate and former NYC mayor Mike Bloomberg has announced plans to write a sequel to one of the world's bestselling self-help books of all time.
After last night's debate performance Bloomberg needs all the self-help he can get.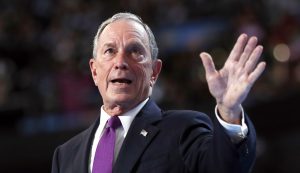 Mini-Mike has announced plans to write a modern day follow-up to Dale Carnegie's popular bestseller, "How To Win Friends and Influence People." The working title is "How A Billionaire Wins Friends and Influences Voters by Awakening the Giant Within and Developing 7 Highly Effective Habits."
Below are some early excerpts from the new book:
"Kill it," Bloomberg told a saleswoman when she explained she was pregnant.
"You've got to get the guns out of the hands of the people that are getting killed."
"People in these neighborhoods are poor, they're not going to be able to pay off their mortgages, tell your salesmen don't go into those areas."
"I can teach anybody to be a farmer.  It's a process. You dig a hole, put a seed in, put dirt on top, add water, up comes the corn."
(Aptitude of tech workers compared to farmers) The skill sets that you have to learn are how to think and analyze, and that is a whole degree level different.  You have to have a different skill set, you have to have a lot more gray matter."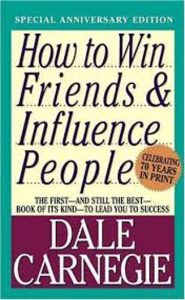 Bloomberg campaign spokeswoman Faiz Shakir says the former three-time mayor of New York City is uniquely qualified to pen such a book because he's got the best friends money can buy, and he has a proven track record of influencing voters by spending millions to buy their attention.
Shakir reminded voters that Bloomberg would be a better Commander-in-Chief than President Trump because he's wealthier but not as arrogant or abrasive – unless you aren't like Mike.
If Bloomberg beats out fellow presidential candidate Bernie Sanders, America's best known millionaire communist, Mike the Munchkin would be the country's first billionaire socialist to occupy the Oval Office.
Photo sources: floridapolitics.com, kobo.com
Thanks for reading Dean Riffs. Welcome to all those who love American liberty, free enterprise, and who believe God has blessed our country. 
Copyright 2020, Dean A. George©