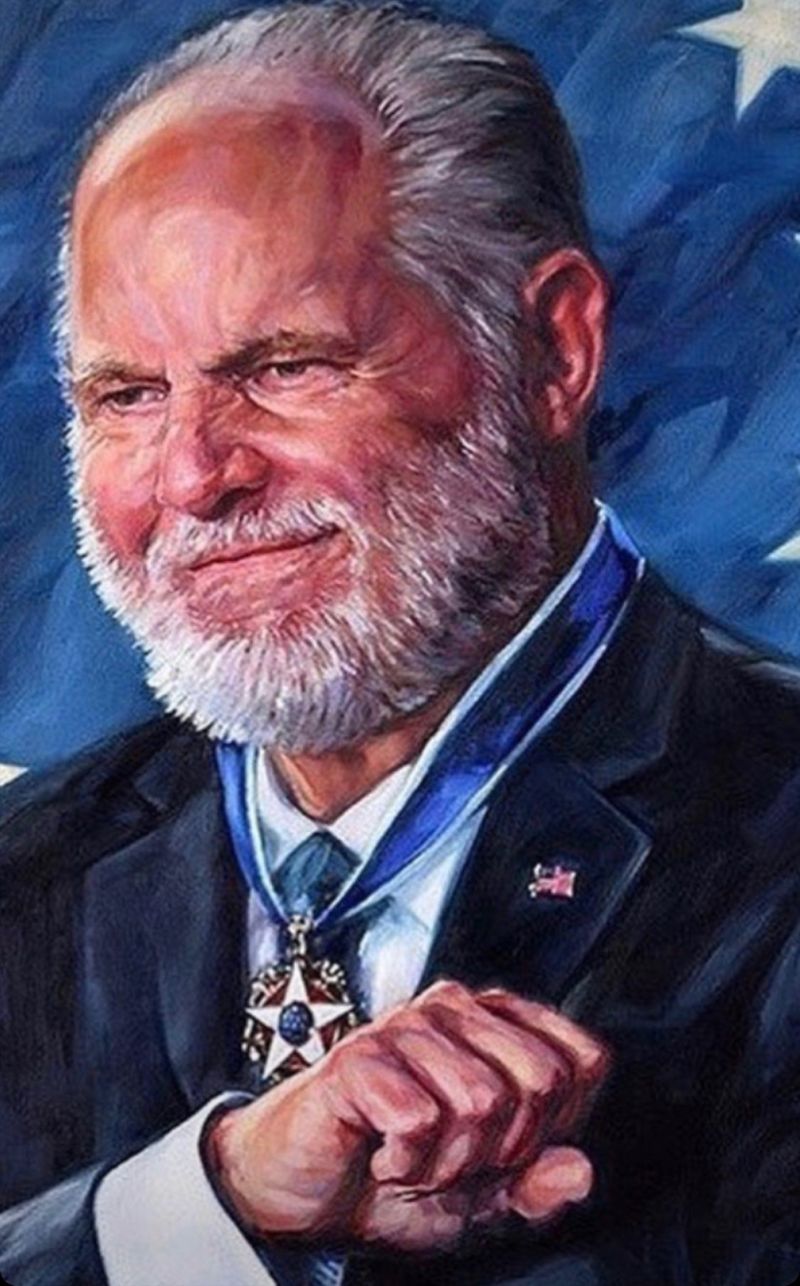 The Doctor of Democracy.
President of the Limbaugh Institute for Advanced Conservative Studies.
Maha-Rushi, the harmless little fuzzball and all-around nice guy who went nose to nose with liberalism with half his brain tied behind his back, just to make it fair.
Yes, America's Anchorman with talent on loan from God returned that talent to God – in person and with accrued interest – February 17 when he passed away following a courageous fight against Stage 4 lung cancer.
Rush Hudson Limbaugh III of Cape Girardeau, Missouri spent nearly half of his life as a nationally syndicated radio commentator on The Rush Limbaugh Show. Thirty-two years after the show launched it is still heard weekly by 27 million people on over 600 AM and FM radio stations across the fruited plains.
A bunch of my high school friends and I email often, and they occasionally tease me about how my political views have changed over the years. Rush wasn't the only reason for that transformation, but he was probably the biggest factor that converted me from a head full of mush to a solid conservative proud of America and her traditions.
I was first introduced to Rush on the radio in the late 1980's when I worked for a Dallas, TX book publisher. My employer published reference sources on state and federal government and international governments (pre-Internet), and to better present the books and subscription service to libraries, it was essential I stay informed on current events, both domestic and international.
On the job it was verboten to discuss politics or express political opinions of any kind, but it was helpful for my presentations to be knowledgeable on current events like the breakup of the Soviet Union and national elections.
During this time Rush was my constant companion as I traveled Indiana and surrounding states. I enjoyed the opportunity of listening to the proud Missouri native serving humanity just by being here, and it didn't matter where here was.
He'd keep me company on those work days away from my wife and sons, and he really was a guiding light and excellent source at keeping me on the edge of societal evolution. Together over 12 years and thousands of miles we really did have more fun than two human beings should be allowed to have.
I remember like it was yesterday the heady feeling of nailing a nice sale around noon before returning to my car, turning on the radio and hearing Rush's buttery baritone. If I was really lucky and when serendipity was at its zenith, I would tune in just in time to hear The Pretenders' bass-infused "My City was Gone" playing before his always excellent opening monologue.
I've had less opportunity to listen after leaving field sales 20 years ago, although I occasionally still enjoyed a sliver of my daily bread with Rush's commentary over lunch in my car. As advertised, he routinely exceeded audience expectations on a daily basis. El Rushbo was a master satirist, and his parodies were instant classics.
Not only did I learn something every show, I often found myself laughing out loud. "Don't doubt me," he'd say after making a prescient point. And I didn't.
Working remotely the past 11 months during the COVID "panicdemic," I've had more opportunity of listening to Rush again. Knowing the days he shared with us were coming to an end, I tuned in as often as possible. Despite the hopeless prognosis of his terminal illness, not once did I catch a hint of self-pity or pleas for sympathy. He was gung-ho and game on until the very end.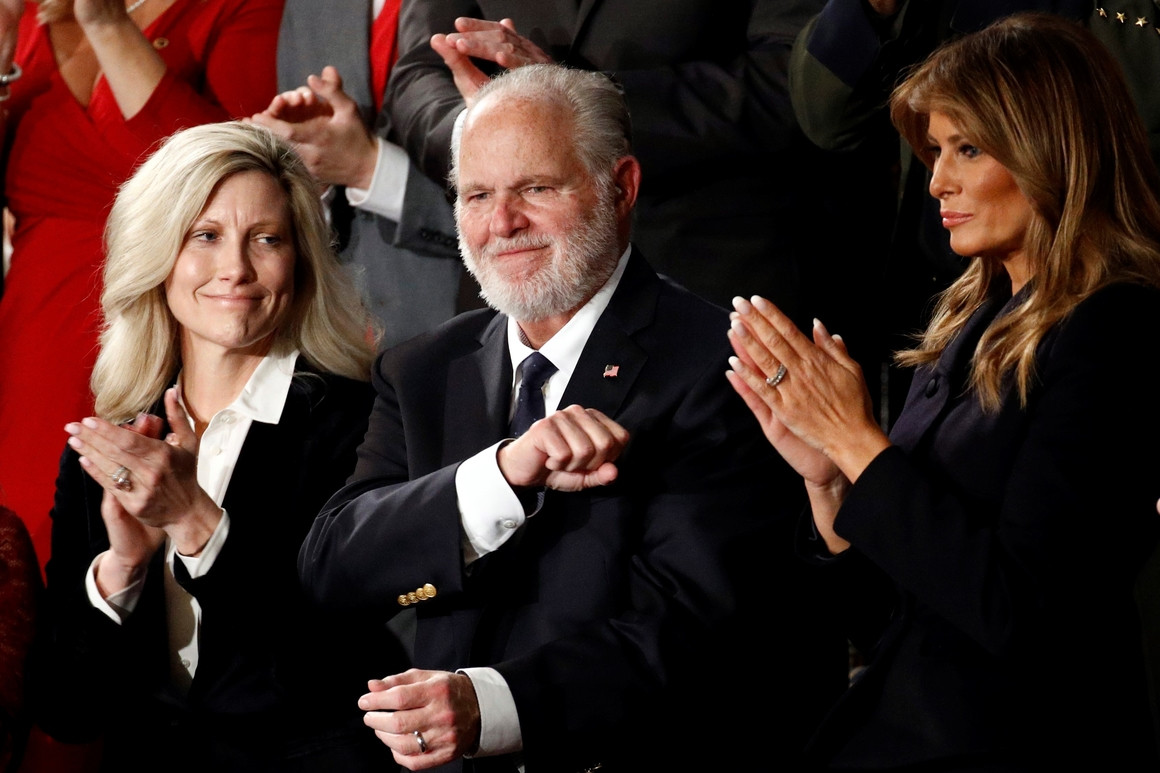 Long time producer James Golden, aka Bo Snerdley, recently called Rush, "A Second Generation Founding Father" and no doubt Rush would have loved that.
President Trump taught conservatives how to fight, and Rush Limbaugh taught millions of conservatives how to think. How to think critically and debate intelligently as happy warriors in the ongoing culture wars. How to persuade and defend an opinion, and lest we forget, how absurdity can often best be illustrated by being absurd.
Throughout his last few months on the air, Rush faced his mortality with grit, class and appreciation for the thousands of prayers offered on his and his wife Kathryn's behalf. He left us a rich legacy as a happy warrior and a confident Christian who knew it was time to go home and begin a new enduring chapter of broadcast excellence.
Godspeed Rush, and thank you for your service to America and her ideals. Rest in peace, my friend.
Thanks for reading Dean Riffs. Welcome to all those who love American liberty, free enterprise, and who believe God has blessed our country.
Copyright 2021, Dean A. George©