Disgraced former FBI lawyer and texting twit Lisa Page told The Daily Beast in a puff ball interview this past weekend, "There's no fathomable way I have committed any crime at all."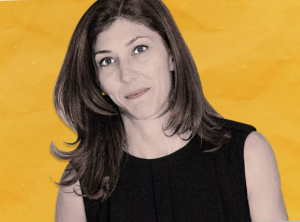 Sounds like Page has taken out a second insurance policy as backup insurance against the original insurance policy she and her former paramour Peter Strozk took out to blow up Donald Trump's presidency.
This Deep State ambulance chaser has more insurance policies than Flo with Progressive.  Her current #MeToo insurance plan could be considered a double indemnity plan for empowered feminists/victims/adulterers.
In case you missed it, Page decided to play the victim card just a week before Inspector General Michael Horowitz releases his long-awaited report about FBI spying on Trump's 2016 presidential campaign.
"I had stayed quiet for years hoping it would fade away, but instead it got worse," she says. "It had been so hard not to defend myself, to let people who hate me control the narrative. I decided to take my power back." 
Good gravy, this woman is as obtuse as Hillary is politically tone deaf.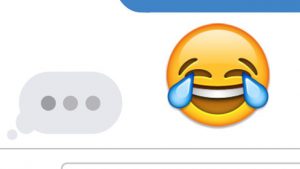 She says she's speaking up now because its been so hard to defend herself while other people controlled "the narrative." Which narrative? The narrative about her defaming a presidential candidate she was investigating while sharing spiteful text messages with an illicit lover on government phones, or the narrative about falsifying official FBI 302 documents, or the narrative about conspiring with other DOJ and FBI higher-ups to illegally undo the results of the 2016 presidential election?
Page claiming to be a victim of a president ticked off about being the target of an unsuccessful political sting operation, a sting she helped orchestrate, is like Nancy Pelosi praying for the president's family while trying to destroy him politically and personally.   
Or Alexandria Occasionally-Conscious claiming that Trump sanctioning Turkey is denying children a holiday meal.
The clincher was her quote in The Daily Beast interview when she said this:
"I don't engage in any sort of partisan politicking at all. But having an opinion and sharing that opinion publicly or privately with another person is squarely within the permissible bounds of the Hatch Act. It's in the regs. Yeah, it says it plainly. I'm thinking, I know I'm a federal employee, but I retain my First Amendment rights. So I'm really not all that worried about it."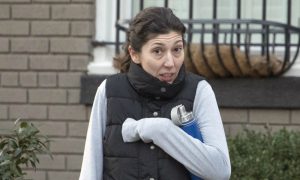 So referring to a presidential candidate you are "investigating" as an "idiot," an "enormous douche" and a "a f#%$ing idiot" didn't affect her professional objectivity – even a smidgen?
Odds are Page's attorney(s) will be more sensitive about the bias and prejudice of potential jurors at her upcoming criminal trial than Page was about her own bias while fixing an investigation against the future president.
Thanks for reading Dean Riffs. Welcome to those who love American liberty, free enterprise, and who believe God has blessed our country. 
Sources: The Daily Beast, The Gateway Pundit, Breitbart
Photo sources: AllSides.com, PopBuzz, NOQ Report
Copyright 2019, Dean A. George©