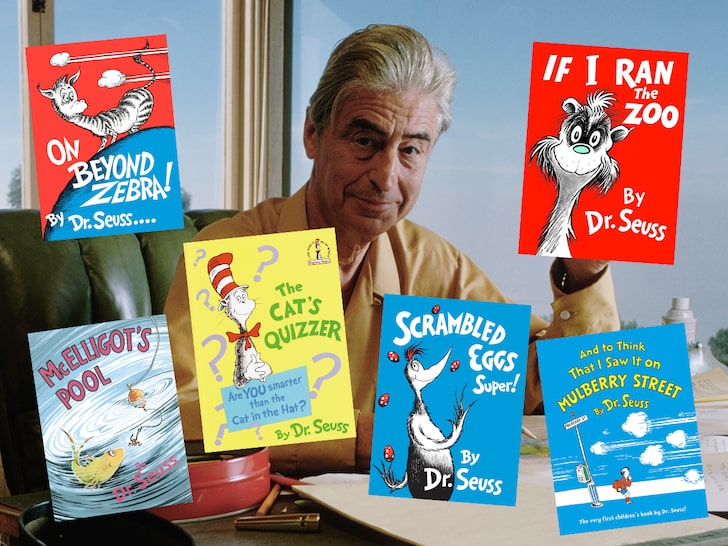 Thanks to another mind blowing episode of wokeness, parents and children who've enjoyed Dr. Seuss classics for decades will no longer be able to buy six of those titles, including two that won national awards for children's literature.
On March 2 Dr. Seuss Enterprises announced plans to cease publication of six titles penned by author Theodor Geisel that allegedly feature "racist and insensitive imagery." In its March 2 press release (which disappointingly failed to rhyme) the organization said, "These books portray people in ways that are hurtful and wrong."
For example, in the book "The Cat's Quizzer," a Japanese character is referred to as "a Japanese" (the horror), has a bright yellow face (so do the Simpson's and Caucasians aren't complaining) and is standing on what appears to be Mt. Fuji. (A real mountain and revered Japanese landmark.)
Other Seuss titles being permanently shelved include, "And to Think That I Saw It on Mulberry Street," "If I Ran the Zoo," "McElligot's Pool," "On Beyond Zebra!," and "Scrambled Eggs Super!"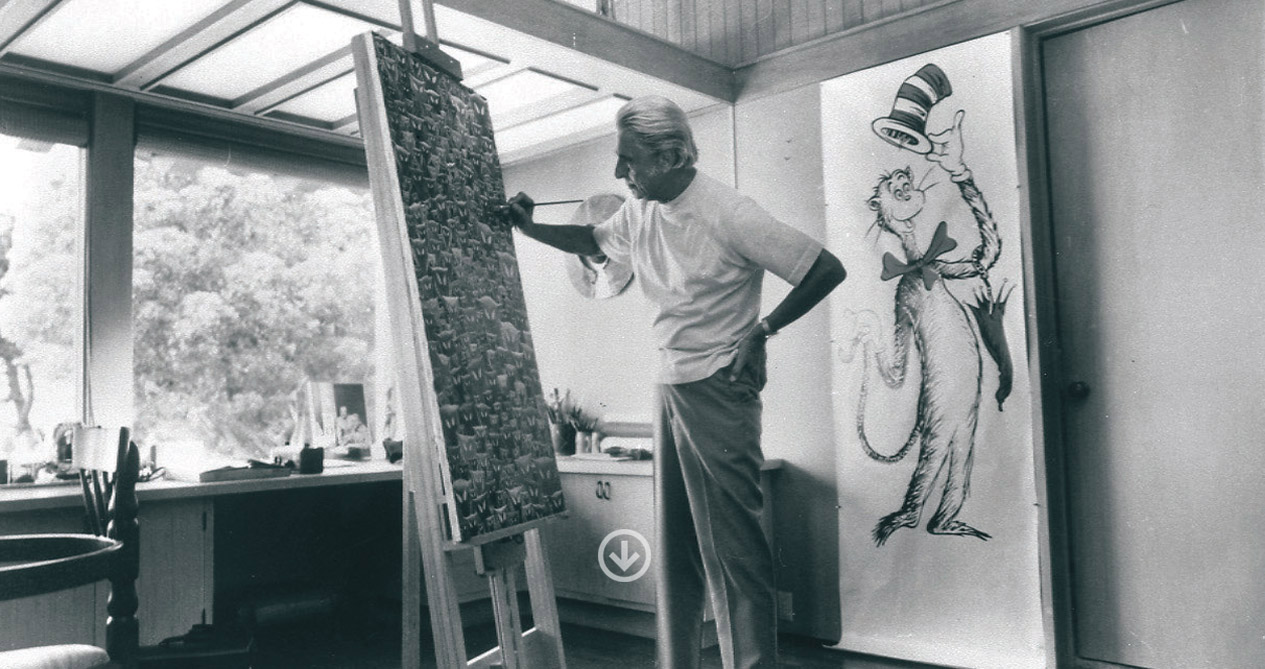 The imagery and narrative in these books is shocking I tell you! And the plot lines – why, I never! See for yourself:
McElligot's Pool (1947) -This Seuss book won the Caldecott award in 1948 and was the first Seuss book to feature full-covered color art on every page. Little Marco (not Marco Rubio) daydreams of all the possibilities that await while he fishes in McElligot's Pool. Yikes, a kid with imagination who likes to pretend. If only he'd had access to Fortnight and a Playstation readers may have been spared his bigotry and hate.
If I Ran the Zoo (1950) -In another Caldecott-winning children's picture book, a boy named Gerald McGrew imagines having his own zoo and the adventures he'd have gathering his zoo animals. One of Gerald's imaginary creatures was the "Nerd" so expect for that word to be banned in the near future.
Scrambled Eggs Super! (1953) – a book about a character named Peter T. Hooper looking for rare bird eggs because he's tired of regular scrambled eggs. Maybe if his parents had offered him organic avocado spread on gluten-free toast with lactose-free almond milk the book would still be in print.
On Beyond Zebra! (1955) – what if the alphabet didn't stop at the letter "Z?" Conrad Cornelius o'Donald o'Dell creates a brand new alphabet and it begins with "Z." The book contains twenty new letters and the creatures one can spell using them. Let's see, children can learn how to sound out words, see drawings of imaginary animals they'll never find at the zoo and discover how to think outside the box.
No, we can't have that. Learning to think critically contradicts critical race theory and what would the woke mob think about that!
Meanwhile, some enlightened and woke parents recently posted their child enthusiastically reading the "GayBC's" on Twitter and are atwitter with tweets commending them on their inclusivity and courage on nurturing their child's gender dyslexia.  
In today's gender-free culture men can pretend to be women, women can pretend to be men, men pretending to be women can compete in sports with girls growing into women, and the country is being told by a transgender pediatrician under consideration as Assistant Director of Health and Human Services to let children aged three and four choose to change their gender?
And we're worried about a 66-year-old children's book describing a kid creating a new alphabet?
And to Think I Saw It on Mulberry Street (1964) Little Marco returns (still not that Marco Rubio) and wants to spice up Mulberry Street by creating a colorful cast of characters in his imagination. So a fictional little boy uses his creativity and pretend prowess and the left goes bat guano loco? If only little Marco had had e-Learning and hormone therapy, perhaps his/er/ziz woke parents wouldn't have had to bully the most successful children's book publisher of all time.
I don't know about you, but I feel kids are much safer with this: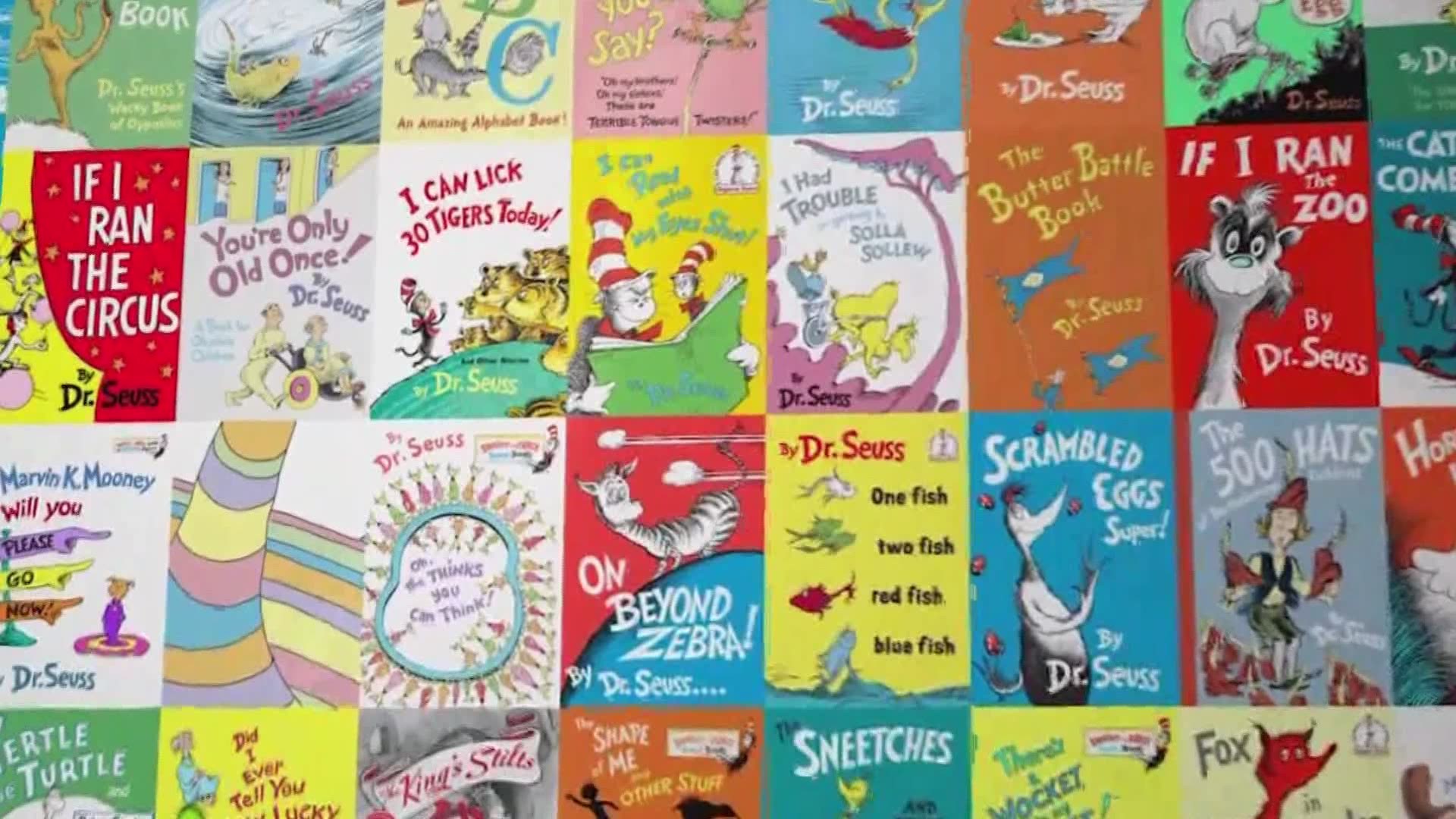 than this: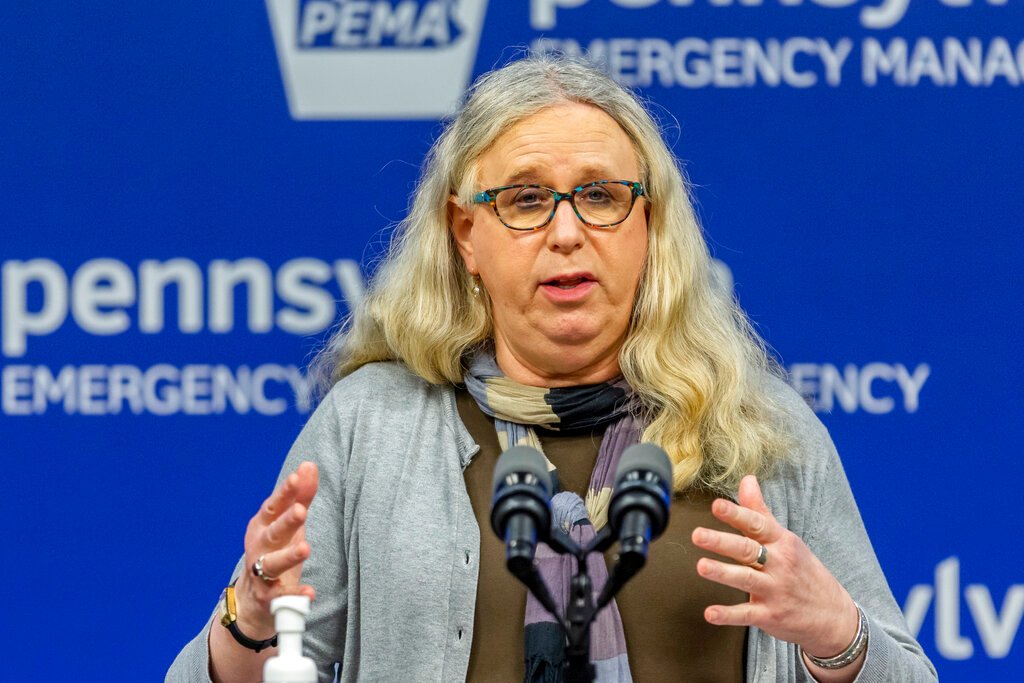 Thanks for reading Dean Riffs. Welcome to all those who love American liberty, free enterprise, and who believe God has blessed our country.
Photo sources: TMZ, KPBS, ABC 27, WWL-TV
Copyright 2021, Dean A. George©