Everyone's favorite ground hog Punxsutawney Phil saw his shadow this month and you know what that means: six more months of Democrats bellyaching about Russian collusion with the Trump campaign.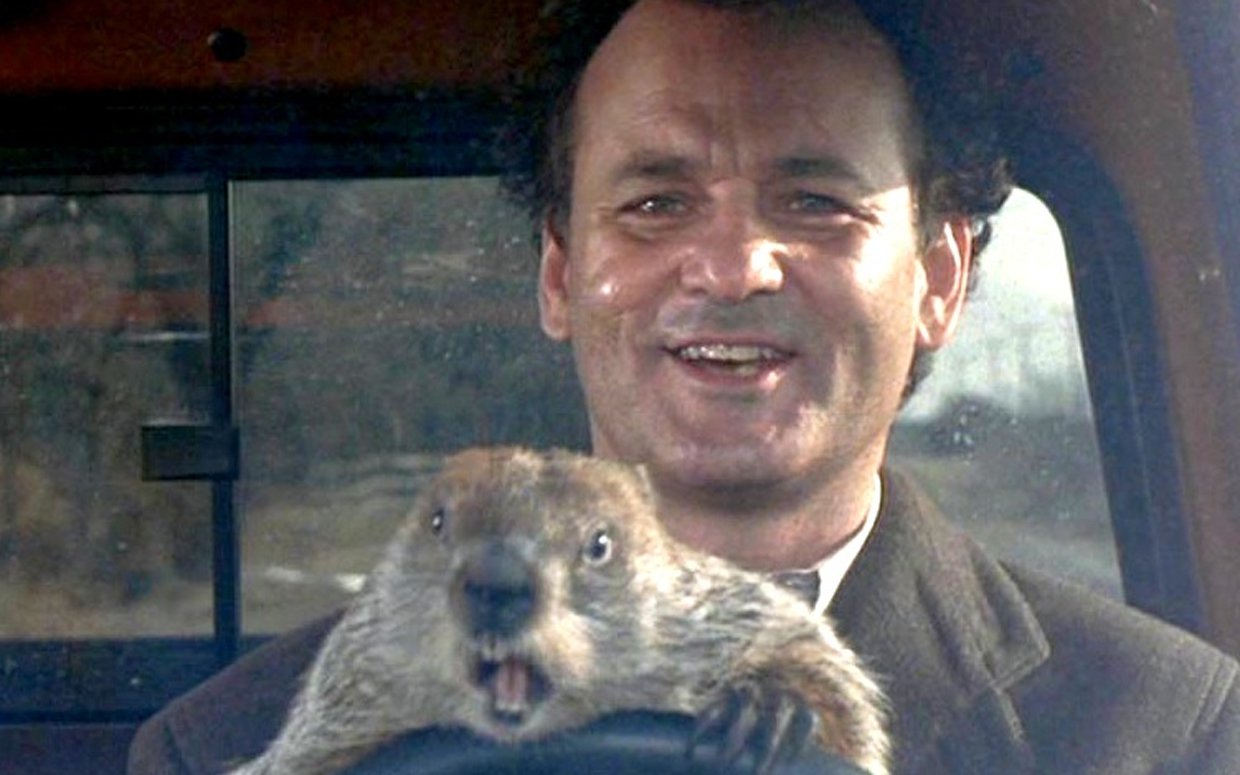 Random thoughts about this Democrat Russian collusion riddle wrapped in a mystery, inside an enigma, or as I like to think of it, the Democrat farce wrapped in a deluded delusion, inside a conundrum of crap.
1) FACT: The infamous dossier written by former MI6 agent Christopher Steele and political opposition research firm Fusion GPS was paid for by Hillary Clinton's campaign and the Democrat National Committee. Remember reading about that in the mainstream media before the release of the Nunes memo? Neither do I.
Reportedly Steele paid former Russian contacts for dirt on candidate Trump, including some working in the Kremlin.
Fusion GPS founder Glenn Simpson was paid through a conduit, the international law firm Perkins Coie who represented the Clinton presidential campaign.
The FBI also reportedly paid Steele by compensating him for expenses although they've been reluctant to admit it – probably because they paid him from loose change found between former FBI Deputy Director Andrew McCabe's couch cushions.
In other words, there's more evidence of Steele, Fusion GPS and the FBI colluding with the Russians than any member of the Trump campaign.
If that's not enough Russian collusion for you, Fusion GPS had done work for Russian president Vladimir Putin's Kremlin comrades in an effort to undermine the Magnitsky Act, a U.S. law that sanctioned Russian officials for the murder of one of Putin's enemies.
Pravda has reported on this extensively for more than a year in their series on American collusion in Russia's thriving character assassination industry.
Russian Collusion & Dems, 1 – Trump & Republicans, 0
2) FACT: Last week it was revealed that Adam Schiff, the ranking Democrat on the House Intelligence Committee, got punked by a pair of Russian comedians promising "compromising" dirt on Trump in a 2017 phone call.
The prank definitely left the California representative schiff faced.
During the 8-minute call the radio pranksters posed as a fake Ukrainian politician who promised Schiff nude photos of Trump and a Russian model cavorting after a 2013 Miss Universe pageant.
Is anyone else disturbed by the left's obsession with naked images of Trump? Sigmund Freud would schiff a load of bricks at their obsession.
Anyway, it's obvious Schiff doesn't know schiff about real Russian collusion. He not only promised he'd pass the information on to the proper "authorities," his staff unsuccessfully attempted to correspond with the fake Ukrainian afterwards to try to obtain the promised materials.
Russian Collusion & Dems, 2 – Trump & Republicans, 0
3) FACT: February 8 Fox News' Ed Henry reported that the Senate Intelligence Committee's ranking Democrat, Mark Warner, had extensive contact in 2017 with a lobbyist for a Russian oligarch in an effort to, you'll never guess, obtain incriminating information on President Trump.
Warner was trying to connect with dossier author Steele, according to text messages obtained by Fox News. The story reported that Warner was trying to meet with Steele through a lobbyist representing – wait for it – Russian oligarch billionaire Oleg V. Deripaska.
Senator Warner had extensive contact last year with lobbyist Adam Waldman in an effort to connnect with Steele, who if he isn't already, may be the most famous dossier author in history.
According to the text messages Warner was trying to connect with Steele "on the sly" because he didn't "want to leave a paper trail" of his plans.
Over the four month period from February through May 2017 Warner was also trying to connect with Deripaska to see about having him testify before the Senate Intelligence Committee, but the billionaire knew a bad business deal when he saw it and told Warner, "Nyet, nyet."
Russian Collusion & Dems, 3 – Trump & Republicans, 0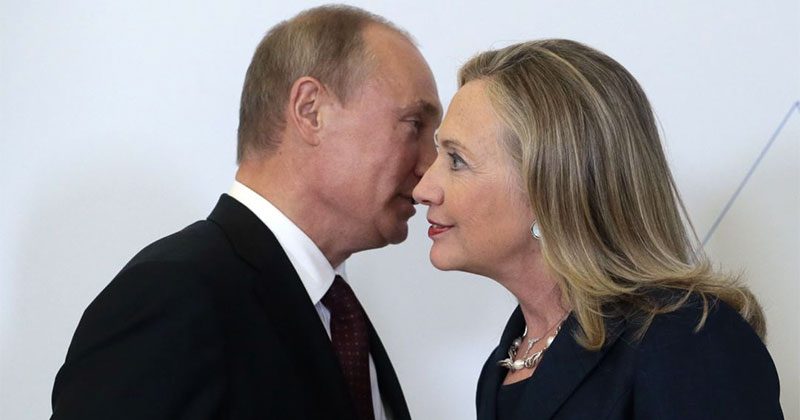 4) FACT: Uranium One is about a 2010 deal in which a Kremlin-connected entity obtained 20 percent of America's uranium production by acquiring Canada-based Uranium One.
It sounds like the premise of a Tom Clancy novel that was discarded for being too unrealistic.
The deal had to be approved by the Committee on Foreign Investment in the United States due to national security concerns since uranium is a dual-purpose fuel that can be used for nuclear energy to produce electricity or nuclear weapons.
Clinton was never concerned with America's national security as first lady or U.S. senator, so why would she worry about it as Secretary of State?
One of the concerns with the Uranium One deal was the Foreign Investment board was never advised that the FBI had been investigating ARMZ, part of Rosatom, a Russian-owned nuclear energy company, since 2004.
Anyone that followed Hillary's work as Secretary of State knew that 'what they don't know can't hurt them' was a staple of her management philosophy.
In April, 2015 the New York Times reported that the Clinton Foundation got millions from Uranium One investors from 2005 through 2011 but tch, tch, the foundation didn't disclose any of those donations.
Around that same time former president Bill Clinton collected a $500,000 speaking fee in Moscow. Hopefully no naked photos of Bill Clinton will surface from that trip.
Doubly so for any naked pictures of Hillary.
Critics of the deal have been asking the same two questions the past three years: were Secretary of State Hillary Clinton and Attorney General Eric Holder aware of the FBI investigation into Russian collusion in the Uranium One deal, and if so, why did they allow the deal to go forward? If they weren't aware of the deal, how could they have been so stupid?
We'll be learning much more about this ticking time bomb of Russian bribery and intimidation since FBI undercover agent Douglas Campbell recently testified before three separate congressional committees. Fox News is already reporting that Campbell said that Russian executives told him Moscow was spending millions in lobbying fees to influence the Obama administration and Hillary Clinton.
And all this was before Obama was caught on an open mic telling former Russian president Dmitry Medvedev he'd have more flexibility in his second term.
The evidence Campbell collected while working undercover for four years will be a "bombshell" in confirming long held suspicions about Obama and Clinton corruption concerning Russia.
Russian Collusion & Dems, 4 – Trump & Republicans, 0
5) FACT: We now know from the Devin Nunes memo released Feb 2 that the Steele dossier was the primary source used by the FBI to acquire the initial FISA warrant and to renew it every 90 days. But did you know:
Sources for the Trump-Russian dossier were

senior Russian officials;
The only part of the dossier verified by the FBI before presentation to the FISA court was Trump campaign worker Carter Page's trip to Moscow;
The dossier was used for the first time in history as an excuse to wiretap Americans and a political opponent's campaign;
FBI sources leaked portions of the dossier to the media to hamper the Trump campaign and later while the president-elect worked to assemble his staff and Cabinet;
The Mueller investigation into Trump was initiated by former FBI director Jim Comey's illegal leaks and the investigation itself is built on a dossier chockfull of Russian disinformation.
Russian Collusion & Dems, 5 – Trump & Republicans, 0
Bottom line: Democrats have wasted over a year and millions of dollars in taxpayer money looking for the orange-colored collusion needle in the Russian haystack, and so far the only collusion they've uncovered is their own side playing footsie with the Russians.
Thanks for reading Dean Riffs. Welcome to those who love American liberty, free enterprise, and who believe God has blessed our country. For those who believe in open borders, safe spaces, and who think free speech is hate speech, move on – there's nothing here for you to see.
Sources: cityjournal.org, dailymail.co.uk, thefederalist.com, foxnews.com, rt.com
Photo sources: bustle.com, youtube.com, patriotretort.com 
Copyright 2018, Dean A. George©