This past weekend, Democrat elected officials addressed the perps and thugs mass rioting in their cities. Did they discuss the burnings, lootings and shocking violence seen nightly on the national news?
No, but they did plead for those demolishing those cities to wear protective masks and maintain proper social distancing while they pillage and practice nightly rounds of undocumented shopping.

And they say Trump is clueless.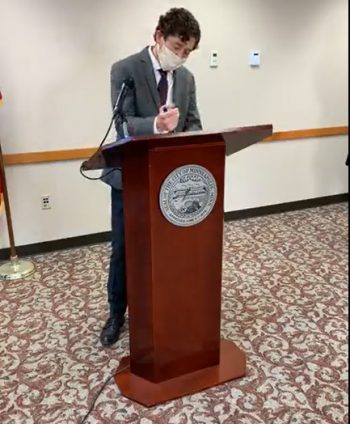 Minneapolis Mayor Jacob Frey may look like he just graduated from high school, but the soy boy liberal mayor must have thought he was putting on his big boy pants when he informed rioters, anarachists and hooligans to wear masks and practice physical distancing "as much as possible" to prevent the spread of COVID-19.
But wait – there's more from Minneapolis's Justin Trudeau-wannabe. "We need to offer radical love and compassion that we all have in us," Frey said. "I believe in this city and I know that you do to."
It's a safe bet Minneapolians no longer care what their mayor believes – about anything. Under his "leadership," Minneapolis has taken ten steps backwards and looks more like Caracas or Kabul than a thriving American metropolis.
Mary Richards and Lou Grant of WJM-TV would be shocked.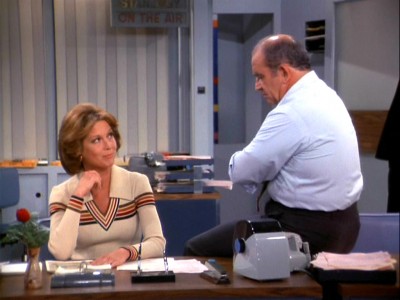 Since abandonment of the police department's Third Precinct last Thursday, Frey's legacy will be indelibly imprinted in locals' memories with the same fondness as the forced COVID-19 shutdown and the Vikings losing four Super Bowls.

Dozens of major U.S. cities may claim to be protesting to honor the memory of Floyd, but make no mistake – the actions of insurrectionists like Antifa torching buildings and cars, all while bloodsucking looters pillage minority owned businesses, banks and national retail stores, has nothing to do with the injustice done to George Floyd.
And then there's New York nursing home Nazi, Governor Andrew Cuomo.
"You have a right to demonstrate. You have the right to protest. God bless America," Cuomo said during a coronavirus briefing last Saturday. "You don't have a right to infect other people. You don't have a right to act in a way that's going to jeopardize public health."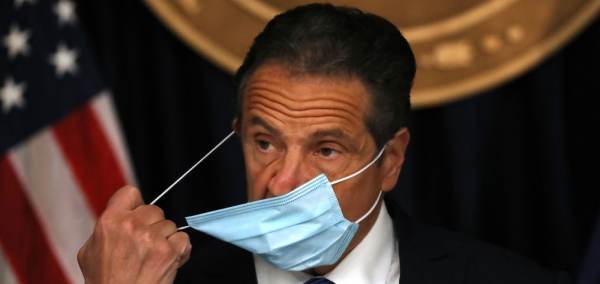 Check it out – throwing bottles and bricks, and Molotov cocktailing cop cars, is considered a legitimate form of protesting, and looting and vandalizing private businesses and government buildings is apparently a recognized form of self-expression, but God forbid if you fail to wear a mask while engaged in chaos and thuggery.
Listen up, Mr. 40K Ventilators – protesting and the right of assembly are included in the First Amendment. Rioting and arson are not. Something else to blame on the Founding Fathers, right?
And finally there's multibillion-dollar deficit NYC Mayor Bill DeBlasio.
"I would still wish that everyone would realize that when people gather it's inherently dangerous in the context of this pandemic, and I'm going to keep urging people not to use that approach and if they do they focus on social distancing and wearing face coverings," de Blasio said Saturday."
The last thing the Big Apple's Commie Commissar says he wants to see is "members of our community harmed because the virus spread in one of these settings."
So the Big Apple burns while DeBlasio fiddles with non-mask wearing rioters not practicing proper social distancing?

Dear Minneapolis, New York City, Atlanta, Baltimore, Charlotte, Chicago, Cleveland, Dallas, Denver, Detroit, Fayetteville, Houston, Indianapolis, Jacksonville, Kansas City, Louisville, Los Angeles, Milwaukee, Nashville, Oakland, Philadelphia, Phoenix, Pittsburgh, Portland, Salt Lake City, San Francisco, Seattle, Tampa, and Washington DC…elections have consequences.
If you've enjoyed the past three months, vote Democrat November 3. If Democrats win, you'll get the past three months and much more.
Thanks for reading Dean Riffs. Welcome to all those who love American liberty, free enterprise, and who believe God has blessed our country.
Sources: Gateway Pundit, Minneapolism.gov, TownHall, Breitbart
Photo sources: City of Minneapolis, DVD Rights, Gateway Pundit, New York Post
Copyright 2020, Dean A. George©