It's hard to believe that it's been 54 years since the blonde-haired lad with the nasal voice confided his big secret at the far northern manufacturing plant where he worked with hundreds of others.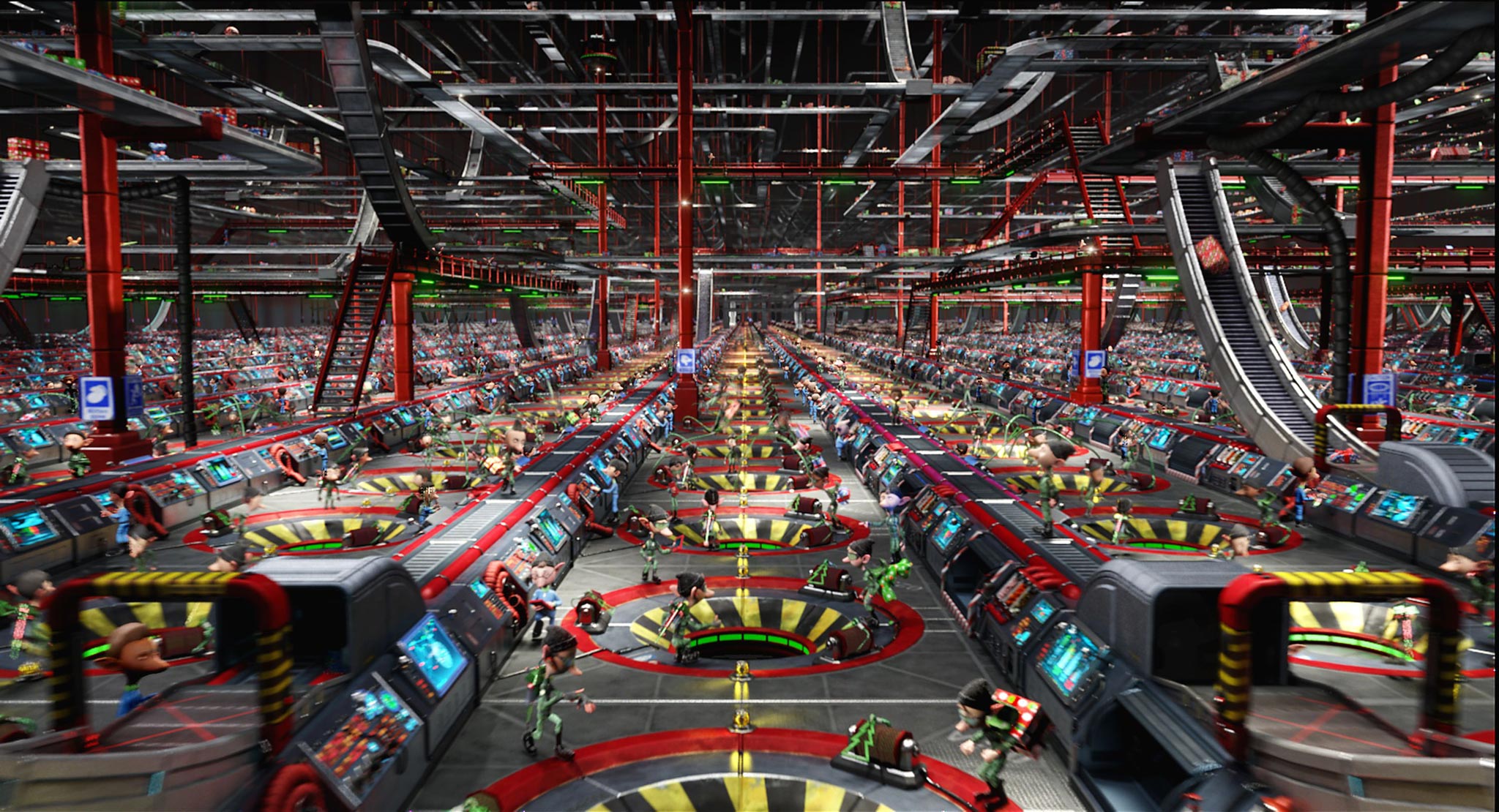 The secluded plant required a positive can-do attitude from all its employees due to the demands of being open 24/7 the last few months of the year in order to get their products out in time for Christmas.
No Grinches need apply.
One day though, Employee #1224  decided he couldn't pretend any longer. He knew his production and efforts had slipped due to a lack of focus and preoccupation with pursuing his real passion.
Things came to a head one morning when the gruff-speaking foreman pressed his disgruntled line worker.  "What's eatin' you boy?"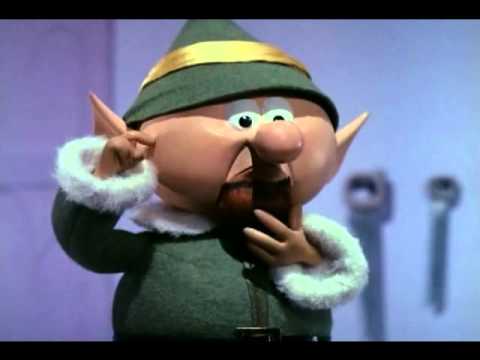 Without even thinking, Employee #1224 blurted out exactly why he was unhappy.
At that point, work on the assembly line came to an abrupt standstill and you could hear a gumdrop drop. 
Within seconds the room was abuzz with excited whispering and exclamations of surprise and indignation.  "Toy shame on you," his shocked and disapproving coworkers said in unison.
Angry and confused at Employee #1224's revelation, the foreman sarcastically asked him what it was he'd rather be doing. Upon hearing the answer, the foreman went ballistic!
He abruptly cancelled Employee 1224's scheduled work break, and after the other employees had filed out the boss gave him a choice: finish the job or face immediate termination.
In a moment of youthful impulsiveness, employee #1224 decided to chuck it all right then and there and go his own way.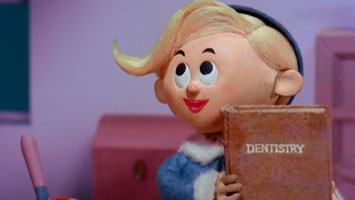 During a dramatic soul-searching period where he befriended others that were having trouble finding their niche, Hermie, (formerly Employee #1224), and his pals experienced hair-raising adventures (about 15 minutes worth) where incredibly they solved the riddle of The Abominable Snowman and saved Christmas before returning home.
A year later after completing his dental self-studies, Hermie founded North Pole Dental World, LLC located just two blocks from Santa's workshop.
"Business is always brisk what with all the hot cocoa, sugar cookies and candy canes served up here," he said in a recent interview.  "It also helps to be the only dentist in the area.
"The next closest dentist is in Iqaluit in the Nunavut territory, and they don't take insurance," he said, shaking his head in disbelief.
When asked what advice he would give to those in search of their dream job, Hermie smiled wryly, shrugged his elfin shoulders and said, "I'm at my happiest when I'm down in the mouth. 
"You probably should ask someone in the toy department."
A version of this blog post first appeared at Dental Insurance Store on Dec 1, 2014.
Thanks for reading Dean Riffs. Welcome to all those who love American liberty, free enterprise, and who believe God has blessed our country. For those who believe in open borders, safe spaces, and who tolerate everything but free speech and conservative ideals, move on – there's nothing here for you to see. 
Copyright 2018, Dean A. George©