Why do conservatives diss liberal feel good concepts like diversity and inclusion? Look no further than California college professor Randa Jarrar.
Jarrar is the Fresno State English professor that suddenly took a leave of absence on Wednesday after vilifying former First Lady Barbara Bush on Twitter – within an hour of her passing.
That doesn't seem very inclusive.
Just one of many open-minded, tolerant members of academia, Jarrar tweeted this about Mrs. Bush's death: "Barbara Bush was a generous and smart and amazing racist who, along with her husband, raised a war criminal. F**k outta here with your nice words."
A professor of creative writing, Jarrar flexed her writing chops with a second tweet: "PSA: either you are against these pieces of s— and their genocidal ways or you're part of the problem. That's actually how simple this is. I'm happy the witch is dead. can't wait for the rest of her family to fall to their demise the way 1.5 million iraqis have. byyyeeeeeee."
What a sweetheart, huh? Hard to believe she's still single.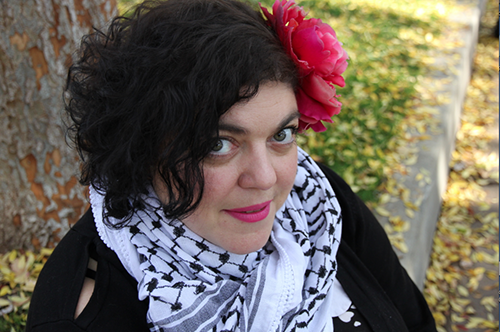 She also tweeted: "All the hate I'm getting ALMOST made me forget how happy I am that George W. Bush is probably really sad right now."
Before switching her Twitter account to private after the ensuing social media tsunami, she justified her hateful messages by claiming that now others would know "what it's like to be an Arab American Muslim American woman with some clout online expressing an opinion."
Seems like she's mistaking "girth" for "clout" – but I digress.
Jarrar, whose name sounds like the Star Wars villain Jabba the Hut, was born in Chicago to Egyptian and Palestinian parents but grew up in Kuwait and Egypt in a strict Muslim household.
"The United States has afforded her and her family everything. I don't understand where this hatred comes from," said ex-husband Orie Cipollaro.
Here's a clue: Cipollaro, who married his poison pen dream boat when she was age 18, remembers his wife calling herself the smartest person in the room.
Bet he kicks himself every day for letting her get away after just two years of marital bliss.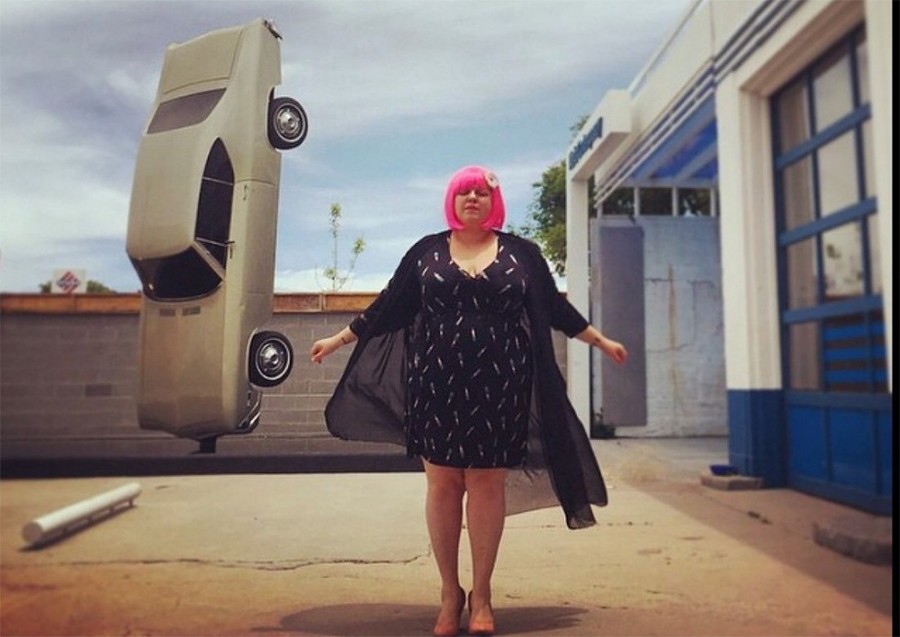 Jarrar further tweaked her Twitter critics by listing a mental health crisis hotline as her personal number, causing concerns that her thoughtless prank could clog the hotline.
She also taunted her online critics when they called for her ouster: "I work as a tenured professor. I make 100K a year doing that. I will never be fired. I will always have people wanting to hear what I have to say."
Based on media reports, here's hoping her heartless comments will soon be nothing more than a distant memory that she'll blame on American intolerance and racism – if there's still anyone wanting to hear what she has to say.
Thanks for reading Dean Riffs. Welcome to those who love American liberty, free enterprise, and who believe God has blessed our country. For those who believe in open borders, safe spaces, and who think free speech is hate speech, move on – there's nothing here for you to see.
Sources: washingtonpost.com, yourcentralvalley.com, foxnews.com, breitbart.com
Photo source: veritas_45 (Twitter), fresnostate.edu, bitchmedia.org
Copyright 2018, Dean A. George©