Fired former FBI Deputy Director Andrew McCabe and wife Jill were overwhelmed by the generosity of Americans recently contributing to his legal defense through the popular Go Fund Me program.
"The support we received in such a short period was simply overwhelming," McCabe told a recent throng of reporters.  "Jill and I were stunned and extraordinarily grateful for the outpouring of support."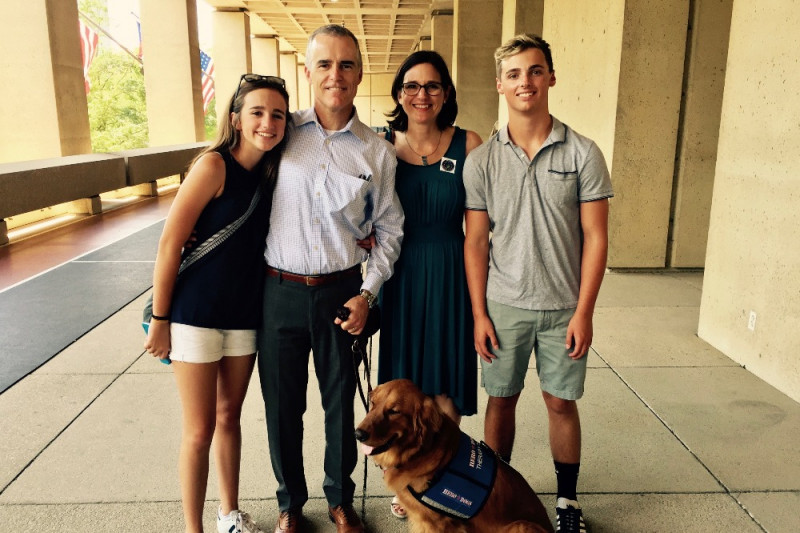 McCabe was terminated by Attorney General Jeff Sessions on March 16th based on recommendations from the Inspector General, the findings of the FBI Office of Professional Responsibility and current FBI Director Christopher Wray.
The decision to dismiss McCabe was based on investigators' belief that he lied on at least four separate occasions to investigators and former FBI Director James Comey.
McCabe's Barnum & Bailey promotional team launched a Go Fund Me page March 29 with the goal of raising $150,000 for his upcoming legal defense needs.  To the astonishment of many, McCabe's group raised $551,186 in just four days from 13,169 different people.
"I never imagined that I would need to rely on this type of assistance," he said, wiping a tear from his eye.
The grateful McCabe's were so pleased at the charity and goodwill of the American people they have announced another opportunity to contribute to their family's coffers, but this fundraiser comes with a playful twist.
"We thought it would be fun to allow contributors a choice as to where their donations go," said Dr. Jill McCabe, a pediatrician, hospital administrator and medical director for three departments at Inova Loudoun Hospital in Leesburg, Virginia.
Choices include: college tuition and housing for the McCabes' kids, remodeling the kitchen in their $715,000 home and adding new appliances, or a one-way ticket to a tropical country with no extradition treaty with the U.S.
"Hopefully our efforts, fueled by this incredible support, will encourage others to stand up for themselves, and the truth, as well," McCabe said.
Thanks for reading Dean Riffs. Welcome to those who love American liberty, free enterprise, and who believe God has blessed our country. For those who believe in open borders, safe spaces, and who think free speech is hate speech, move on – there's nothing here for you to see.
Sources: washingtonexaminer.com, GoFundMe.com, theblaze.com, drjillmcabe.com, biographybd.com
Photo source: GoFundMe.com, dailycaller.com
Copyright 2018, Dean A. George©