Recently I saw a Black Lives Matter yard sign in front of a Lutheran church in south central Indiana.
It looked as out of place as a jihadist at a hog roast.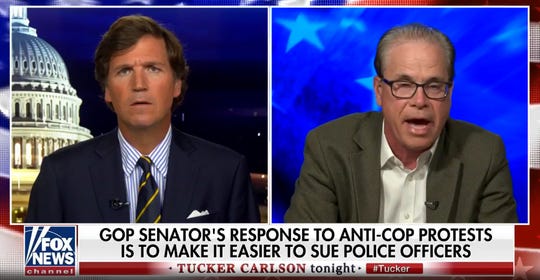 It's bad enough that corporations and prominent organizations voice support and donate to BLM, but churches?
Recently Indiana Republican Senator Mike Braun was on Tucker Carlson's show and confirmed to a national audience his support for Black Lives Matter.
Hoosiers voting for Braun thought they were getting an older version of Senate studs like Tom Cotton or Josh Hawley, but apparently all we got was another RINO suck-up and Chuck Schumer toy.
Braun's not alone with his bended knee of allegiance. Hundreds of companies are donating millions to BLM, but why? To assuage their white guilt? Prove they're not racists? Virtue signal to show how cool they are?
Do any of these wishy-washy supporters of BLM know what this Marxist organization represents? It isn't the Star Spangled Banner and Yankee Doodle Dandy.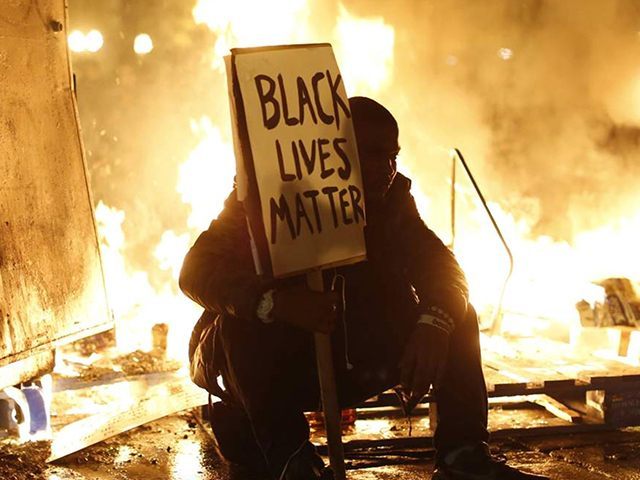 Patrice Cullors, one of three "women of color" co-founders of Black Lives Matter, has admitted to being a trained Marxist. She also has made no secret of the group's goals:
Transform America by abolishing the police and prisons
Dismantle capitalism by restructuring all tax codes
Destroy the patriarchy
Break down the nuclear family unit
Redistribute wealth in the form of reparations
Legalize prostitution and drugs
Support LGBTQIA+ and human rights
Oppose environmental injustice
Promote illegal immigration for blacks
Do all of the above "by any means necessary"
Greater New York Black Lives Matter president Hawk Newsome recently told Martha McCallum on The Story, "If this country doesn't give us what we want, then we will burn down this system and replace it. Alright?"
That sounds like spoiled children threatening to burn down the store if they don't get the toy they want.
It seems the only black lives that really matter to BLM are those lives that support their effort to destroy America. None others need apply.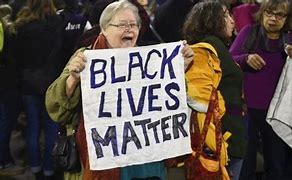 Father Theodore Rothrock of St. Elizabeth Seton Catholic Church in Carmel, Indiana was suspended this week for speaking truth to commie power in a June 28th sermon. Father Rothrock irked the "woke" when he compared BLM, Antifa and other social justice misfits to "serpents in the garden" whose "poison is more toxic than any pandemic we have endured."
On the BLM website in the "Herstory" section, we read that the movement would not have achieved worldwide status if it weren't for the 2014 police shooting in Ferguson, Missouri of 18-year-old Michael Brown.
That was the same shooting that was ruled justified by a Missouri grand jury when witnesses testified that Brown resisted arrest after robbing a convenience store, wrestled with arresting officer Darren Wilson and attempted to grab Wilson's gun during the struggle.
Sorry, but Michael Brown wasn't exactly Crispus Attucks being gunned down by British soldiers in 1770 after throwing snowballs at the Boston Massacre. BLM might want to rethink their origins and build on a better ethical foundation rather than attempting to rewrite American history with the New York Times' 1619 Project nonsense.
Or change their name to Black Lies Matter.
Do black lives matter in America? YES! Is the Communist-inspired Black Lives Matter organization making lives better for blacks by encouraging black fathers to stay home and be better dads, is it securing better educational opportunities for black children, and is it providing safe and secure neighborhoods for blacks in all age groups in which to work and play?
One word. Chicago.
Sources: thegatewaypundit.com townhall.com, web.archive.org
Photo sources: thestarpress.com, BBC, alipac.us
Thanks for reading Dean Riffs. Welcome to all those who love American liberty, free enterprise, and who believe God has blessed our country.
Copyright 2020, Dean A. George©