In an abrupt about face, the toy gun ban Wal-Mart announced in late February was quietly rescinded March 5.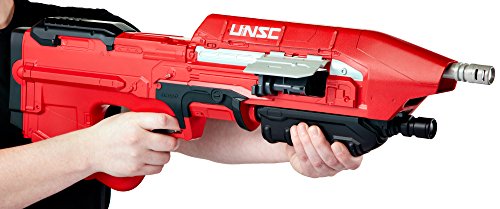 Wal-Mart's move to ban the sale of toy guns resembling assault-style rifles was made at the same time as their decision to raise the age to purchase firearms and ammunition to 21 years of age.
The retailing giant gave no reason for the decision to resume selling toy guns resembling assault-style rifles, but one anti-gun spokesperson blamed an intense lobbying campaign from the National Toy Rifle Association (NTRA).
"It's blatant cowardice for any store to buckle under pressure from the NTRA as Wal-Mart has," said Elton Fudd of the Coalition to Stop Toy Gun Violence.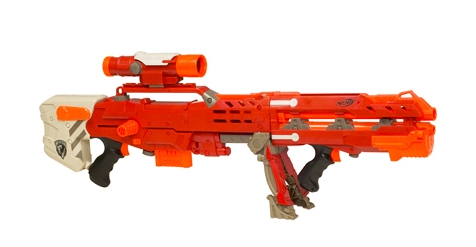 "Toy gun groups like Nerf, BOOMco and Star Wars inspired guns should be held directly responsible the next time a birthday party or sleepover gets out of control with reckless shooting and broken furniture," he said.
Fudd added he was particularly disappointed since the short-lived ban was working as intended, noting that not one public shooting involving a toy gun had occurred since the ban had been in effect.
The article above is satire. No actual retailers or toy gun manufacturers were harmed during production.
Thanks for reading Dean Riffs. Welcome to those who love American liberty, free enterprise, and who believe God has blessed our country. For those who believe in open borders, safe spaces, and who think free speech is hate speech, move on – there's nothing here for you to see.
Sources: washingtontimes.com, news.walmart.com
Photo sources: amazon.com, nerf Wiki fandom
Copyright 2018, Dean A. George©