It doesn't take a rocket scientist, a social scientist or the pseudo-scientists giving us just 12 years to change our carbon footprint to know that America is a much different country than it was 60 years ago.
The proliferation of abortion on-demand, opioid and drug addiction, suicide, alcoholism, divorce, mass shootings, gang violence, sexual slavery, rape, and child endangerment cases are just symptoms of a larger problem.
There is also society's indifference of transgender and gay lifestyles, and alarming increases in pedophilia, bestiality, and Internet porn.
Are the social ills above symptoms of an even greater problem? Has America lost its soul?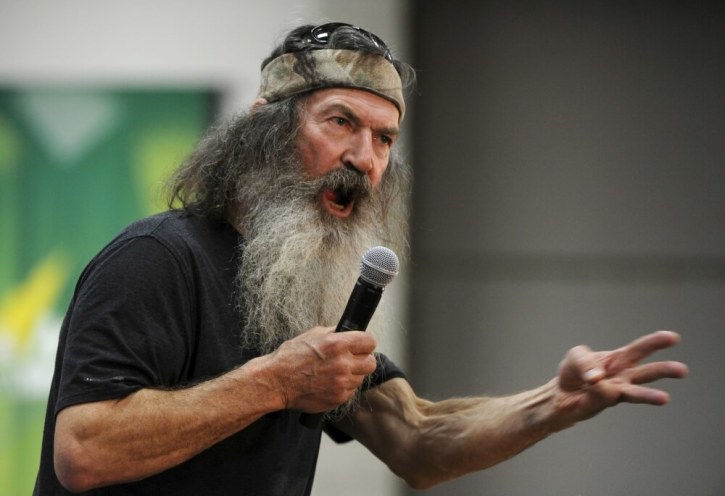 Best selling author and patriarch of Duck Dynasty Phil Robertson thinks so, but like an Old Testament prophet warning the Israelites to repent and seek God's forgiveness, in The Theft of America's Soul (Thomas Nelson Publishing, 224 pages), Robertson doesn't sugarcoat his prescription for what ails America and how to fix it.
Robertson is as direct as a GPS coordinate and unapologetic about his faith as the apostle Paul.  And in today's walk-on-eggshells, hope not to offend, safe spaces environment, its like a breath of fresh air.
Robertson's self-help book for America is divided into 10 primary chapters and a summary 11th chapter with his typically pointed observations.
The 10 primary chapters list a commonly held cultural lie and an absolute truth. For example:
Lie: God is Dead/Truth: God is not dead and never will be;
Lie: Truth is Relative/Truth: There is absolute truth and it comes from God;
Lie: Sex is for self-gratification/Truth: God created sexuality for His purposes and our good.
Robertson's book is sprinkled with interesting anecdotes (including his personal experiences before finding God), fascinating observations and the politically incorrect bluntness that got him temporarily suspended from the A&E Network a few years back.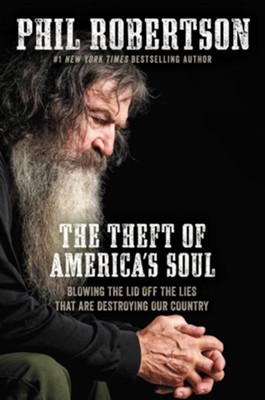 Brick by brick, the Duck Commander tears down the wall of deceit and duplicity secularism has built around American culture the past several decades and offers simple, proven truths that can bring back American harmony, purpose and unity.
To illustrate how pointed Robertson is when it comes to reaching others about Christ, he recalls in his book sharing the plan of salvation with Donald Trump for 15 minutes during the 2016 campaign, and reminds the president in its pages of his offer to baptize him.
"Mr. Trump, my offer to baptize you into Christ still stands.  You ready to move on it?"
Non-believers reading the book need to know that Robertson isn't judging people, but rather warning how alluring temptation can be, how evil sneaks up on the unaware and ruins lives – like it almost torpedoed his marriage when his wife Miss Kay left with their three boys before his conversion because of his "drinking and whoring."
Christians reading the book need to sit up straight because Robertson bluntly lays most of the blame for society rejecting God at churchgoers feet.
"The church has forgotten its purpose, forgotten we're supposed to be carrying the truth of the Almighty out to the world," he writes in Chapter 9 where he argues against church participation being kept separate from our public lives.
"We've withdrawn from government, allowed our faith to be squeezed out of public schools, let our voices be silenced in the workplace. See? Under pressure of the advancing secular age, we retreated to our church buildings as society around us descended into godless chaos."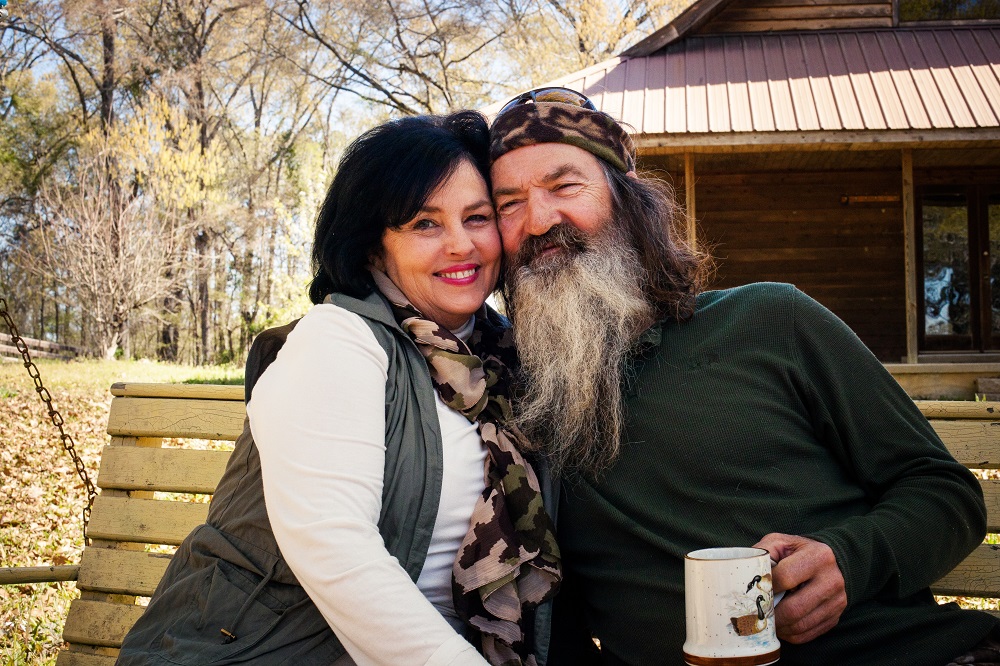 Phil Robertson may look and sound like an Old Testament prophet, but as someone who has never watched a single episode of Duck Dynasty or ever even been duck hunting, to me he's a fearless and devout Christian who loves God, his family and his country.
He has witnessed and preached in prisons, sporting goods stores, to political candidates and Duck Dynasty fans and baptized hundreds of people calling on him at home.
God bless Phil Robertson and his courage in standing up for God and traditional American values!
Thanks for reading Dean Riffs. Welcome to all those who love American liberty, free enterprise, and who believe God has blessed our country.  For those who don't, God bless you but there's nothing here for you to see. 
Photo sources: The Christian Post, Amazon.com, Gospel Herald
Copyright 2019, Dean A. George©