Just when you thought liberals had already crossed the Rubicon of hypocrisy and insanity, Minnesota Senator Al Franken has called for a Senate ethics investigation into his own behavior.
Yes, you read that right. Franken called for an investigation of himself – by himself – because he's ashamed of himself.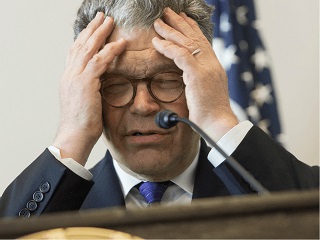 Sexual harassment allegations against the Democrat senator surfaced earlier this month after a photo of him fondling journalist Leeann Tweeden while she was sleeping went viral.
The LA-based journalist also charged that Franken tricked her into kissing him and shoved his tongue down her throat while practicing a skit scene for a USO show.
What kind of guy is smarmy enough to grope a sleeping woman and stupid enough to take a picture doing it – why, a self-professed male feminist and advocate for women's rights!
As it turns out, Senator Frankensmarmy is just one in a long line of progressives this week whose sexual peccadilloes are being spotlighted in daily press reports in what Town Hall columnist Colonel Kurt Schlichter hilariously calls Pervgate.
According to Schlichter, part of Franken's defense was to trot out seven former female staffers who said he never harrassed them, ostensibly confirming his status as a genuine women's advocate who only sexually assaults certain women now and then.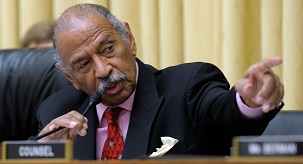 As I write this, Michigan Democrat Representative John Conyers, the longest serving member of the House of Representatives, is being accused by four female staffers of requests "for sexual favors, contacting and transporting women with whom Conyers was having affairs, caressing their hands and rubbing their backs and legs in public."
On November 20, long-time PBS anchor and CBS This Morning host Charlie Rose was accused by eight women of unwanted sexual advances between the late 1990's and 2011. CBS fired him 24 hours later, followed by PBS. His dog was reportedly unhappy with him too.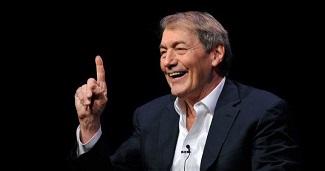 Then there's the hung jury trial of New Jersey Democrat Senator Robert Menendez, whose trial on federal corruption charges included cavorting with teenage prostitutes.
And who can ever forget the tawdry episode of the soiled blue dress in the Bill "I-never-had-relations-with-that-woman" Clinton administration.
For decades Democrats have promoted themselves as the party advocating for female empowerment, fair pay and equality for women. Who knew that those terms were actually a dog whistle for groping, fondling, and sexual perversion of female staffers, interns and co-workers?
Conservatives have often wondered how progressive voters could look the other way at the antics of senators Ted Kennedy, Chris Dodd and former president JFK while proclaiming that Democrats had women's best interests at heart.
Based on recent events, it seems that many Democrats viewed such talk as nothing more than a pick-up line.
Sources: townhall.com, thehill.com, breitbart.com, washingtonpost.com
Photo source: opennewswindows.com.ng, newstalk1160.com, politico.com
Thanks for reading Dean Riffs. Welcome to those who love American liberty, free enterprise, and who believe God has blessed our country. For those who believe in open borders, safe spaces, and who tolerate everything but free speech and conservative ideals, move on – there's nothing here for you to see. 
Copyright 2017, Dean A. George©