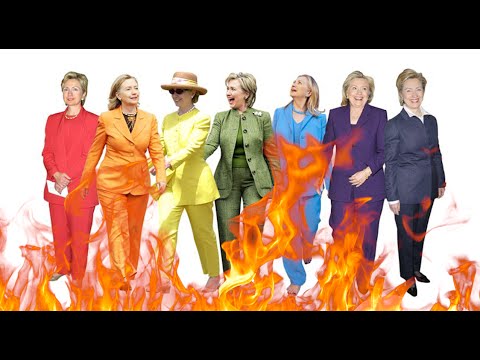 Can't stand the heat? Then Hillary should stay out of the corruption kitchen.
On Nov 15th Fox News reported that Hillary Clinton said calls for a special prosecutor regarding the Uranium One sale was a "politicization of the Justice Department."
The hypocrisy of her claim is worthy of an Oscar for Best Prevaricating Actress. Quote of the day from the Queen of Russian resets is that calls for an independent prosecutor in the Uranium One deal and subsequent contributions to the Clinton Foundation are just meant to distract from the Trump/Russian collusion investigations.
"And if they send a signal that we're going to be like some dictatorship, some authoritarian regimen where political opponents are going to be unfairly, fraudulently investigated — that rips at the fabric of the contract we have that we can trust our justice system," she said.
Wow. Hearing words like "dictatorship," "authoritarian," "fraud" and "trust" coming from a political animal like Hillary Clinton will cause the head of any conservative with a halfway decent memory to spin out of control.
Hillary may want to start shopping for fire retardant pants suits because if recent news accounts are accurate, the kitchen is going to get even hotter in the not too distant future.
Source: foxnews.com
Photo source: i.ytimg.com
Thanks for reading Dean Riffs. Welcome to those who love American liberty, free enterprise, and who believe God has blessed our country. For those who believe in open borders, safe spaces, and who tolerate everything but free speech and conservative ideals, move on – there's nothing here for you to see. 
Copyright 2017, Dean A. George©