Since the Mueller report shipwrecked in Collusionville last month, the Democrat party is behaving more absurdly than usual.
The growing number of libs acting loony has exceeded the available life preservers of reason and logic aboard the S.S. Stupid.
Conservative commentator and political activist Candace Owens was recently accused of being a white nationalist by California Democrat representative Ted Lieu.
Earth to Ted:  Candace Owens is black.
Trump administration senior presidential advisor Stephen Miller was accused of being a Nazi by Minnesota Democrat representative Ilham Omar.
This was undoubtedly a surprise to his parents and rabbi since Miller is Jewish.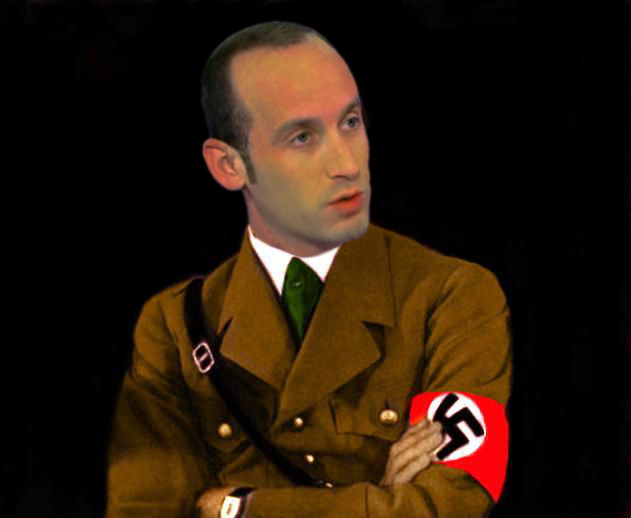 And that's not all Omar said recently.  Last month she claimed before a Muslim gathering that Muslims lost their civil liberties after 9-11 because "some people did something."
That's like an American Cousin patron at the Ford Theater in 1865 whining about a ticket refund because all the hubbub about Lincoln being shot ruined the show.
Omar said last month at a Council on American Islamic Relations fundraiser it was hard to say what they did, or why they did it, but random Muslims woke up one morning and decided to do what they did and, because of that, "all of us were starting to lose access to our civil liberties."
It takes chutzpah for a Muslim activist to play the victim card when recalling the horrific deaths of almost 3,000 people in the worst terrorism incident in American history.  Not to mention describing that tragedy as a mere annoyance akin to the neighbor's dog barking all night.
Finally, in a hearing of the House Banking Committee April 10, committee chair Maxine Waters asked some of the nation's bankers to testify about what they were doing to help college students being crushed by student loan debt.
Apparently no one told Mad Max that the administration of student loans was nationalized by the Obama administration.
In 2010.
Meaning the banks Mad Max wanted to castigate for student loan debt have not offered student loans for a decade.
That would seem to be important information for the chairman of a committee overseeing the nation's banks to know.
As we've known for many years now though, Mad Max is in serious need of a capital infusion in her smarts account. When it comes to truth, facts, and commonsense, she's running a responsibility deficit and her accountability credit is gravely overdrawn.
Thanks for reading Dean Riffs. Welcome to all those who love American liberty, free enterprise, and who believe God has blessed our country.  For those who don't, there's nothing here for you to see. 
Sources: The Gateway Pundit, The Daily Caller, Huffington Post, Fox Business
Photo source: News Viral Blog, Boing Boing, Fox News
Copyright 2019, Dean A. George©