There are two main things about entrepreneurship I appreciate: the importance of curiosity and perseverance – Steven Walther, inventor of the Toof-inger toothbrush®.
Steven Walther marched away from his military service four years ago to battle in the free enterprise jungle, but many of those gung-ho traits he learned as a Green Beret Special Forces medic remain with him today – traits like perseverance, problem solving and a can-do attitude.
Steven got the idea for what he calls the Toof-inger Brush® after returning from active duty in Afghanistan.  His custom crafted toothbrush has an ergonomically pleasing, short flex handle specially designed to "pinch grip" with just a thumb and two fingers when brushing. This provides the user more control and helps exert up to 25% less force than conventional toothbrushes.
While serving in Afghanistan one of Steven's responsibilities was teaching Afghans, many of whom had never seen a toothbrush, how to brush their teeth.
"Tooth brushing was alien to Afghans and teaching them how to brush again and again really impacted my thinking," he said in 2015.
Time and again Steven watched Afghan adults and children grab a standard toothbrush by the handle, ball their fists and begin sawing on their teeth like a northern woods lumberjack trying to break a Guiness World Record in cross cutting.
"Think about the way we interact with the toothbrush," Steven said in 2015. "We grab the tool in our hand and start scrubbing away because its design encourages us to."
"That got me to thinking about what goes in our hand for creating healthy brushing practices," Steven said of his Afghanistan experience.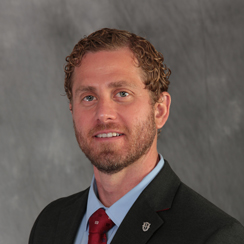 Upon returning to the States he developed a toothbrush prototype, shared that with a few dentists and, as Paul Harvey used to say, "Now you know the rest of the story."
When we last interviewed Steven in January 2015 he was in the final semester of his Masters of Business Administration program at Campbell University and he had invested an estimated $70,000 of his own money over three years on his Toof-inger Brush®.
Last week when we caught up with him, he was kind enough to update us on his six-year dream of breaking through the toothbrush ceiling of established commercial manufacturers.
"Our toothbrush compares very favorably with other toothbrushes in terms of how well it cleans," he said in a June 19th phone interview. "As for its preventive properties, overall it's more effective."
Private investors and parents agree. Since our original post on Steven's short-handled toothbrush gem, he has raised $75,000 from private investors.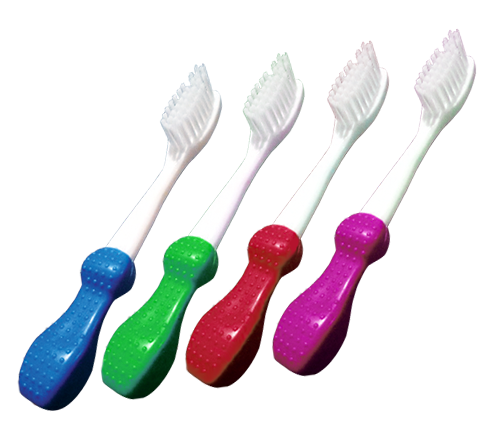 The brush has proven popular enough with parents teaching their kids to brush that Steven's company, FTGG, LLC (For the Greater Good) has a patent pending on a child-sized Toof-inger Brush®.  The kids' brush has the same size mini-handle as the adult toothbrush but a smaller head size for li'l pieholes. It also comes in the same four colors as the adult version: blue, red, green and pink.
"Parents really enjoy the toothbrush and kids like it because they can easily grip it," Steven said.
The company name FTGG is more than a branding gimmick, though. A major part of FTGG's marketing plan has been donating toothbrushes around the world to children in undeveloped countries.
"We've donated toothbrushes to five or six different missions worldwide where children are in need of oral hygiene," Steven noted.
Steven undoubtedly experienced toughness first-hand as an active duty solider, but as a medic he's always lived for and exuded compassion while relieving the suffering of others.
In addition to promoting and advocating the benefits of the Toof-inger Brush®, Steven also is applying his devotion to healthcare and passion for innovation to the critical problem of opioid addiction.  Currently he serves as one of three team members of Continuous Precision Medicine, a group established to combat opioid addiction.
"Since finishing my MBA I've tried to stay engaged with healthcare. I enjoy the personal service healthcare provides and that's always been of interest to me," he said.
As for the imaginatively designed Toof-inger Brush®, he's still writing that part of the story.
"Toothbrush manufacturing is a very mature and established industry. It poses an interesting challenge for a company in its early stages, with limited resources, to penetrate their markets," he admitted.
"But I still believe we can be the go-to manual toothbrush."
In other words, there's a lot of fighting left to do but this ex-Special Forces veteran likes the odds.
When asked his advice for future entrepreneurs, he said this:
"The growth I've been able to experience during this journey…I've learned so much, about so many different things.  I love the entrepreneurial spirit.  I would encourage others to follow their passion, make a positive impact and have the courage to step off into the unknown."
For more information about the Toof-inger Brush® and how to order, go to Toofinger.com.
Photo source: toofinger.com, cpmedi.io
Copyright 2018, Bloom Insurance Agency, LLC©