The Bible says: "As you sow, so shall you reap." For the more secular minded there's the old adage: "What goes around, comes around."
For those who mock Fox News and prefer their news coverage less fair and balanced there's this video tutorial:
Considering the comedic boomerang effect experienced by those working to take down President Trump, here are five "what if's" for your consideration. What if:
1. It was actually the Democrats who colluded with Russia by using a trumped up dossier based on uncorroborated testimony from Russian government officials.
Even worse, the fake dossier was paid for by Hillary's campaign, the DNC, and probably the FBI.
2. The Russians and countless other foreign powers gained access to the DNC's computer network through Hillary's unsecured email server housed in her private residence.
Try as they might they can't wipe out that possibility with a cloth or even bleachbit.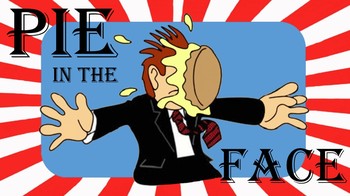 3. Multiple investigations reveal that it wasn't Russia that leaked Democrats' emails, but Debbie Wasserman Schultz's IT guru Imran Awan. The Russian collusion story was partially concocted to cover that up and slow Trump's agenda.
I believe Awan had a hand in some of this because the FBI has charged him with theft and cyber-security issues, and he had access to dozens of Democrat email accounts since he and various family members managed the email server housing those accounts.
In short, the guy hacking the Democrats' emails wasn't Russian, but an employee on their own payroll.
4. Fusion GPS, the opposition research firm that has built its corporate reputation on anonymous leaks, was exposed itself when the criminal culpability of FBI and DOJ officials plotting against President Trump before and after the election was exposed by anonymous leaks.
We also know that Fusion GPS may have helped promote the fake Russian dossier by paying journalists to promote it.
5. Former FBI director James Comey's fraudulent actions to impugn President Trump by illegally sharing information with a friend to leak to the press is himself in serious legal jeopardy.
Comey admitted to the Senate Intelligence Committee last summer that he asked Daniel C. Richman, a law professor at Columbia Law School, to share classified information with a reporter because that might prompt the appointment of a special counsel.
I never attended law school but from what I hear from people that did that action alone is illegal.
The whole Russian collusion narrative seems like a bad novel, but considering how the charges leveled against Trump constantly boomerang on his accusers, a comic book may be a more appropriate analogy.
Thanks for reading Dean Riffs. Welcome to those who love American liberty, free enterprise, and who believe God has blessed our country. For those who believe in open borders, safe spaces, and who think free speech is hate speech, move on – there's nothing here for you to see.
Sources: YouTube.com, FoxNews.com
Photo sources: teacherspayteachers.com 
Copyright 2017, Dean A. George©