Mark the week of March 4 on your calendars as the day the Democrat party hit a political iceberg – a titanic one.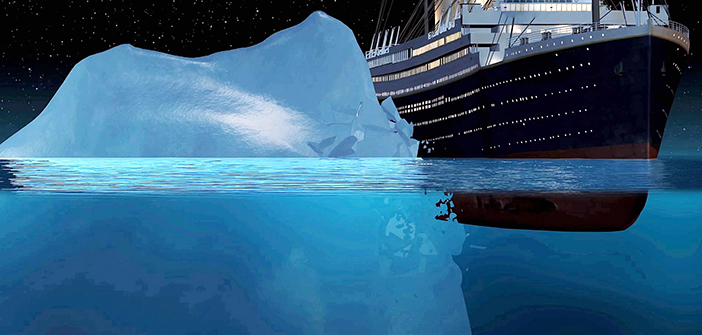 First, bartender turned socialist broken record Alexandria Or Else Communista continued her dogged opposition to cow farts and the banning of airplanes outlined in her climate change fantasy New Green Deal.
More recently "The Boss" tagged Ronald Reagan as a racist "screwing over working class Americans," said Americans without jobs are left to die, and just today accused the CEO of Wells-Fargo of financing human rights abuses and environmental disasters.
Next, Minnesota Representative Ilhan Omar, the Somali-American that moved to Minneapolis' Little Mogadishu district as a teenager, continued to inadvertently stump for President Trump and Republicans recapturing the House with anti-Semitic slurs that would make Nazis dead and alive proud.
Her comment last week that Jews supporting Israel have dual allegiance was met with immediate expulsion from the influential House Foreign Affairs Committee and unanimous censor by her fellow Democrats.
Just kidding.
Actually San Fran Nan and the Democrat leadership folded faster than a circus tent in a F-5 tornado.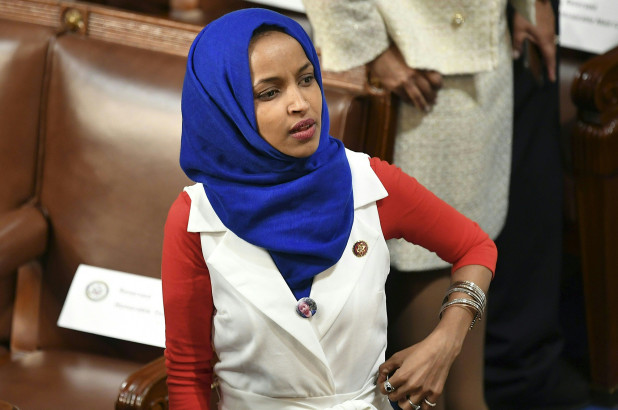 Not only was Omar not mentioned by name in the bill her hateful words forced the Dems to write, she was allowed to help write the legislation condemning hate in all its hateful forms.
In short, H. Res 183 "Encourages all public officials to confront the reality of anti-Semitism, Islamophobia, racism, and other forms of bigotry, as well as historical struggles against them."
It's doubtful that this scatter gun condemnation of hate will comfort nervous Jewish constituents since it was their allegiance and theirs alone she questioned.
The bill also warns the following forms of hate will not be tolerated:
"Whereas white supremacists in the United States have exploited and continue to exploit bigotry and weaponize hate for political gain, targeting traditionally persecuted peoples, including African Americans, Latinos, Native Americans, Asian Americans and Pacific Islanders and other people of color, Jews, Muslims, Hindus, Sikhs, the LGBTQ community, immigrants, and others with verbal attacks, incitement, and violence."
Whew – that'll certainly come in handy when those bigoted Southern Baptists clinging to their guns and Bibles spread their intolerance and hate during an anti-Islamic jihad call to prayer in Everytown, USA.
Or when fascist Christian bakers refuse to cater a LGBTQ wedding between a visual and hearing challenged one-legged transgender ex-nun marrying zir's German Shepherd-Shih Tzu mix.
With Democrat firebrands like Omar and Occasionally-Cognizant spewing such sophistry, #Trump 2020 is all but guaranteed.
Photo sources: Ocean Liners Magazine, New York Post
Thanks for reading Dean Riffs. Welcome to all those who love American liberty, free enterprise, and who believe God has blessed our country. 
Copyright 2019, Dean A. George©