Alexandria Ocasio-Cortez is the Latina gift that keeps on giving – to Republicans.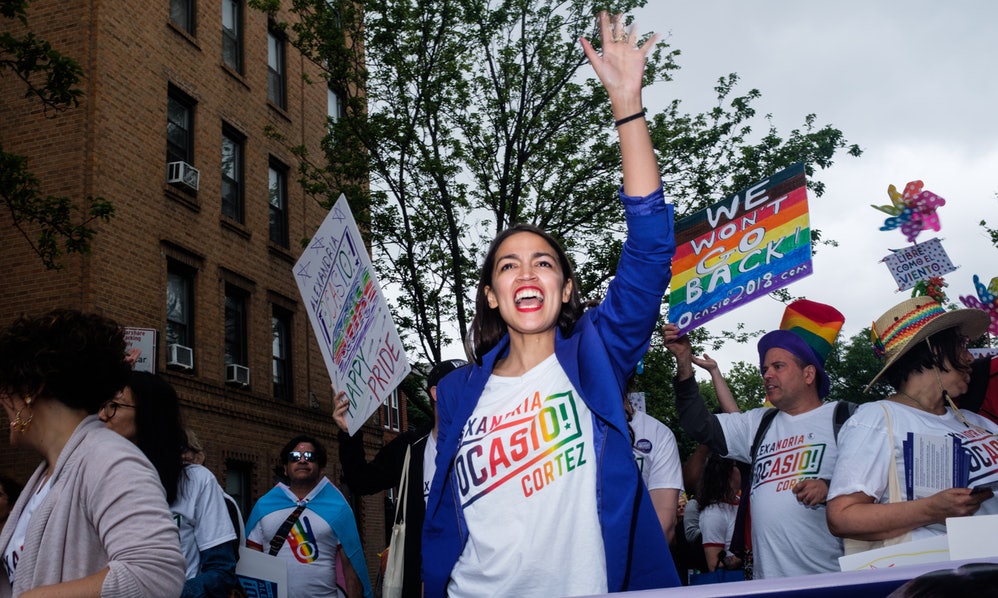 Since upsetting 20-year-incumbent Joe Crowley in New York's June primary, the avowed Democratic-Socialist has become the darling of progressives and in the words of DNC chair Thomas Perez, the future of the Democrat party.
Wait a sec. President Trump recently said that Maxine Waters is the face of that party, so Ms. Cortez must be the post-face lift face of the Democrat Party.  Regardless, to quote yet another Democrat face: "What difference does it make?"
Since the 28-year-old Latina first came to the nation's attention, she has demonstrated the political acumen of a 7th-grade social studies student and the oratorical skills of former Vice-President and longtime former Delaware senator "Crazy Uncle" Joe Biden.
For instance, when recently asked by a PBS host about what she meant by the occupation of Palestine, she said this:
Surely her comment about not being a geopolitical expert was self-deprecating humor since she majored in international relations and economics at Boston University.
It must have been an interesting economics class at BC what with all the talk about "no holds barred, Wild West, hyper-capitalism."
Further demonstrating her grasp of how the economy works, she had this to say about the record low unemployment numbers under Trump.
"The unemployment rate is low because everyone has two jobs. Unemployment is low because people are working 60, 70, 80 hours a week," Ms. Ocasio-Cortez said during her PBS interview.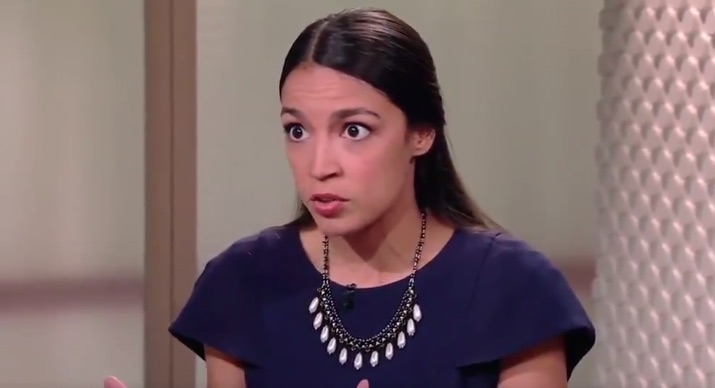 Guess we need to revise the bumper sticker that says "My Labrador is Smarter Than Your Honor Roll Student" to read "My Labrador is Smarter Than Your Millennial Grad. "
And finally there was Alexandria the Great's recent appearance stumping with that curmudgeonly Vermont socialist Bernie Sanders in Kansas. In the clip the Democrat diva said she and Bernie were there to help flip the state red.
Apparently Boston University offers primary colors art courses in their curriculum, too.
Whatever color Ocasio-Cortez flips, Democrats should know that embracing socialist candidates like her mean the Democrat Party isn't in Kansas anymore.
Thanks for reading Dean Riffs. Welcome to those who love American liberty, free enterprise, and who believe God has blessed our country. For those who believe in open borders, safe spaces, and who think free speech is hate speech, move on – there's nothing here for you to see.
Sources: washtimes.com, lifezette.com foxnews.com, Lexy PoliticalRYT
Photo sources: Elite Daily, HotAir.com
Copyright 2018, Dean A. George©
"A nation can survive its fools, and even the ambitious. But it cannot survive treason from within… He ( a traitor) rots the soul of a nation, he works secretly and unknown in the night to undermine the pillars of the city, he infects the body politic so that it can no longer resist." – Cicero
If Ben and Jerry's were to name an ice cream for disgraced FBI counterintelligence agent Peter Strozk it would probably be something like "Raspberries Resistance" or "Strozk's Strawberry Surprise."
Throughout his 10 hours of slithering, squirming and preening earlier this month, Strozk looked like a mash-up of Jack Nicholson in The Shining and Anthony Perkins in Alfred Hitchcock's Psycho.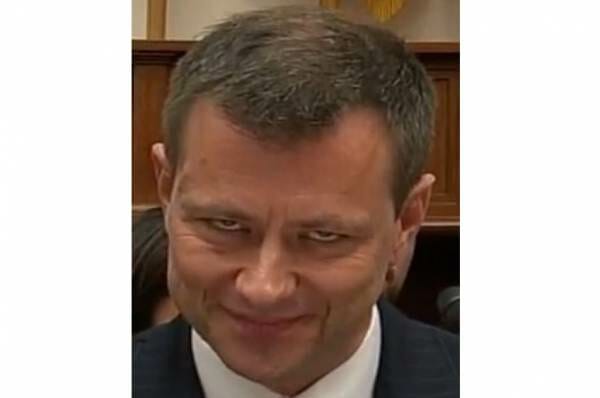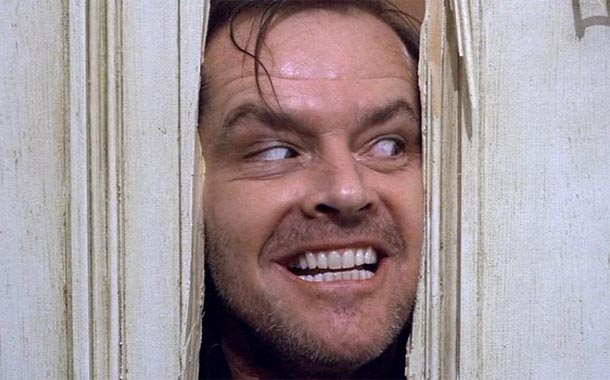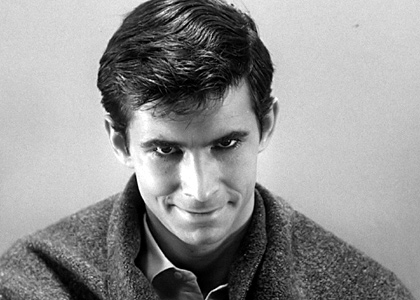 Brimming with hubris and self-defiance, Strozk wrapped himself in the flag of patriotism and the FBI cloak of fidelity, bravery and integrity while deflecting a fusillade of Republican questions about his infamous texts and how he conducted the two investigations he headed.
Strozk's smugness, superciliousness and snark were all on full display. And for those who missed it, it wasn't pretty.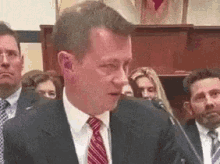 And adding salt to the wound of our festering outrage at the illicit activities of the sadly misnamed "intelligence" leaders was Strozk's preposterous insistence that his damning texts about Trump exchanged with former FBI lawyer and paramour Lisa Page had no influence on how he carried out his investigative responsibilities as a senior member of the FBI.
If that isn't far fetched enough, how about this? Strozk told Trey Gowdy he wasn't removed from his position overseeing the Clinton email investigation and the Russian collusion investigation by Special Counsel Robert Mueller because of bias, but because of  "the perception of bias."
Then came Strozk's coup de grace to all those Republicans who dare questioned his integrity and loyalty. After a fiery exchange with Gowdy, Strozk squirmed onto his high horse of indignation and self-righteousness for all the committee Dems to see and applaud.
"Like many people, I had and expressed personal political opinions during an extraordinary presidential election," Strzok chided. "My opinions were expressed out of deep patriotism," he added fervently.
I suspect Strozk imagined the Battle Hymn of the Republic was playing in the background while he defended his honor and the FBI's.
Naturally committee Democrats were moved to crocodile tears at Strozk's passionate outburst. Tennessee Democrat Representative Stephen Cohen told Strozk he deserved a Purple Heart for the slings and arrows aimed at him by Republicans.
Those same Republicans and thousands of skeptical viewers undoubtedly believed Strozk's performance was more worthy of an Oscar.
A third group of fed up Americans growing larger each day believe Strozk and others involved in this scheme to overthrow a duly elected president deserve nothing more than orange jumpsuits and a judicially ordered expiration date.
I'm with the latter group.
Thanks for reading Dean Riffs. Welcome to those who love American liberty, free enterprise, and who believe God has blessed our country. For those who believe in open borders, safe spaces, and who think free speech is hate speech, move on – there's nothing here for you to see.
Photo sources: thegatewaypundit.com, A&E Biography, destaquesp.com
Copyright 2018, Dean A. George©
Crossing a red line is as easy as crossing a "T" when there are no consequences.
If you are a Deep State member and never Trumper, crossing Republican mandated red lines without repercussions appears to be standard operating Deep Swamp procedure.
There have been two red lines crossed in congressional investigations the past five days. The first was when acting DOJ head Rod Rosenstein and FBI Director Christopher Wray blew off the latest Devin Nunes' request for materials (again) July 6.
The latest was last night (July 10) when former DOJ lawyer and text titan Lisa Page's lawyer announced his client would defy a congressional subpoena to testify before two committees today, July 11.
Freedom Caucus members and other Republicans expressed their usual outrage, but their playbook is getting old: Congress requests, demands and threatens, and those under suspicion respond with their usual chorus of crickets, smirks and snark.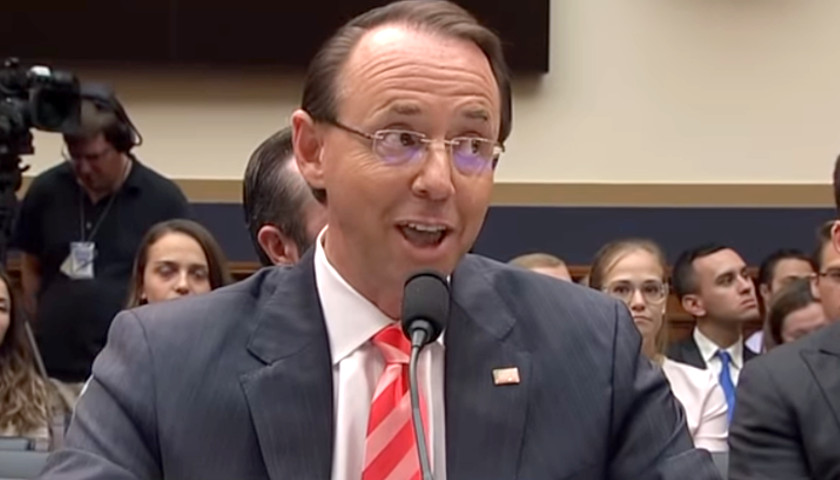 The House Intelligence committee under the leadership of California Rep Devin Nunes has done a tremendous job the past 18 months investigating Hillary Clinton's illicit email server, the Trump-Russia collusion hoax and other Obama administration scandals intended to disrupt the 2016 presidential election and the early days of the Trump administration.
But…
The committee's fumble of the latest "red line" diss by Rod Rosenstein, Christopher Wray and the DOJ should have been the straw that broke the jackass party's back.
Congress has specific oversight responsibilities over executive agencies and the power of the purse to back up those responsibilities.
Specifically, it has the power to hold those disregarding oversight efforts responsible by charging them with contempt and/or impeachment.
So why are there never any tangible consequences for professional procrastinators like Rosenstein, Wray and Peter Strozk when they disregard subpoenas, lie under oath and refuse to answer questions while hiding behind the camouflage of national security concerns?
Yes, the president has the power to declassify the documents Congress subpoenaed a year ago, but shouldn't Nunes and other Republican committee chairmen stand up for themselves and the country by exercising all of their powers enumerated in the Constitution before involving the president?
Such inaction makes the committees look feckless, impotent and unwilling to do the job they swore to do when joining Congress.
Failure to do so reflects badly on them as elected officials, Congress as an institution, and it does irreparable damage to America's critical rule of law.
For Congressman Nunes and other Freedom Caucus members like Trey Gowdy, Mark Meadows, Jim Jordan and Ron DeSantis, this summer is crunch time in the Deep Swamp trenches.
Threats of contempt and impeachment are only good options if you are willing to use them. Progressives and never-Trumpers are playing hardball, and for the good of the country we're encouraging all of you to do the same.
For God's sake and America's sanity, do something – anything – to hold those involved in attempting to discredit our duly elected President accountable for their illicit actions.
Sources: foxnews.com, thegatewaypundit.com, washtimes.com
Photo source: Tennessee Star, ru.fotolia.com
Thanks for reading Dean Riffs. Welcome to those who love American liberty, free enterprise, and who believe God has blessed our country. For those who believe in open borders, safe spaces, and who think free speech is hate speech, move on – there's nothing here for you to see.
Copyright 2018, Dean A. George©
Now that President Trump is on the pinnacle of announcing his second Supreme Court justice in 18 months, all his nominees owe a big thank you to a "couple" dinged in Office of Inspector General Michael Horowitz's 500-plus page report.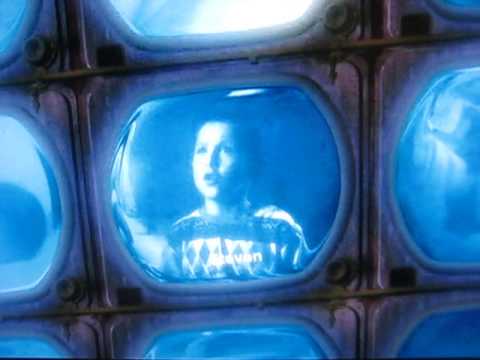 Why? Thanks to dozens of incriminating text messages between Peter Strozk and Lisa Page demonstrating copious amounts of bias against both candidate Trump and later President Trump, we are expected to believe that the subjectivity of the "twin texting terribles" played no role in their investigation.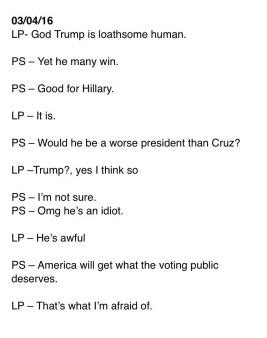 So what do texts from the FBI's former paramours have to do with Trump's Supreme Court nominees?
If law and order "professionals" like Strozk and Page can exhibit such blatant bias without it presumably affecting their work, why can't Supreme Court nominees be held to a similar standard?
Consider:  Whoever President Trump's selection is to replace Justice Anthony Kennedy, that candidate is sure to be the target of intense interrogations and slanderous scrutiny about their views of Roe vs Wade, the Second Amendment, and the Trump administrations's zero-tolerance border policy, just to name a few predictable litmus test issues.
But wait! Based on the new liberal standard that law and justice professionals can hold any subjective opinion regarding the target of an investigation, then let the justice confirmation hearings begin.
Think Trump's justice nominee has a bias against Roe vs Wade? Doesn't matter because whatever their typed or unspoken opinion, obviously it won't affect their duties as a legal professional based on the Strozk-Page legal precedent.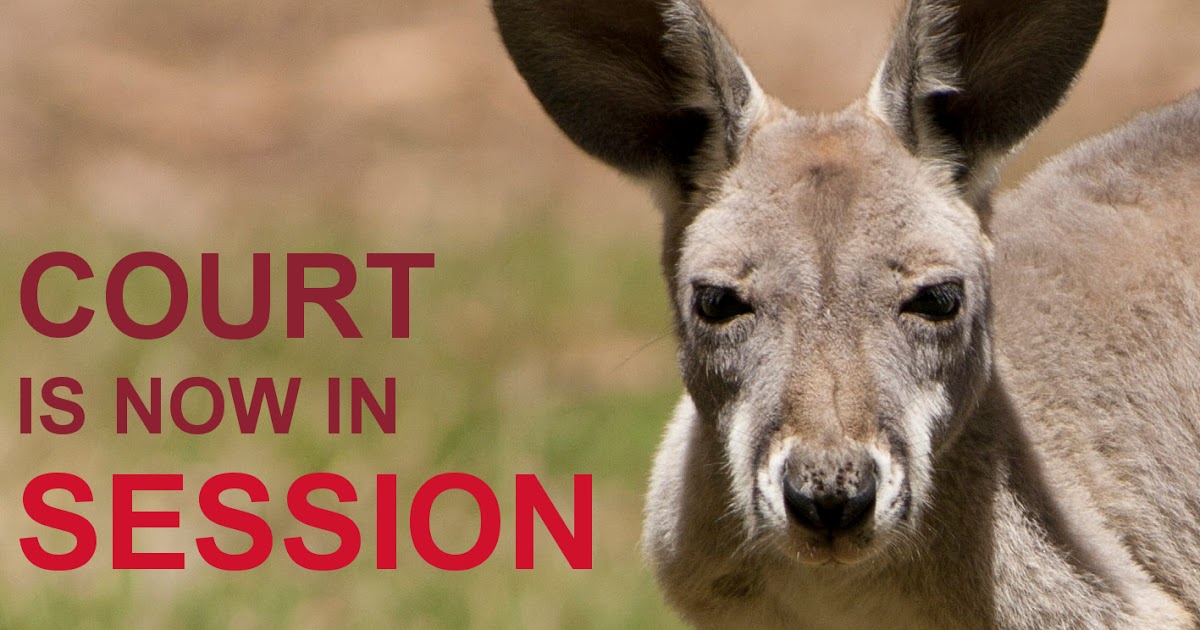 What if the nominee has expressed a private opinion on favoring gun rights or the rights of Christian businesses not to participate in gay nuptials based on religious reasons?
That argument is now moot since, under the Strozk-Page standard, such "free speech" musings by a Supreme Court justice certainly wouldn't affect how they interpret the Constitution and their subsequent rulings on the high court.
To believe that any individual could be so blatantly biased as Strozk, Page and many others in the DOJ and FBI, and that their bias wouldn't affect their investigation, strains credulity.
Not to mention that that same blistering bias didn't affect their judgment on Hillary's illicit use of an private email server, her exposure of national security secrets and destruction of subpoenaed devices – none of that mattered because ["Trump's] not ever going to be president, right? Right?!"
"No. No he's not. We'll stop it."
Apparently bias, like beauty, is in the eye of the beholder – and all those that wallow in the Deep State swamp.
Thanks for reading Dean Riffs. Welcome to those who love American liberty, free enterprise, and who believe God has blessed our country. For those who believe in open borders, safe spaces, and who think free speech is hate speech, move on – there's nothing here for you to see.
Sources: washingtonpost.com, foxnews.com, youtube.com
Photo sources: youtube.com, mediaequalizer.com, ednotesonline.blogspot.com
Copyright 2018, Dean A. George©