To say the NFL had a tough year would be the understatement of understatements.
The anthem protests were about as popular as the president's State of the Union speech was with Democrats, or beef stew is at a vegan potluck.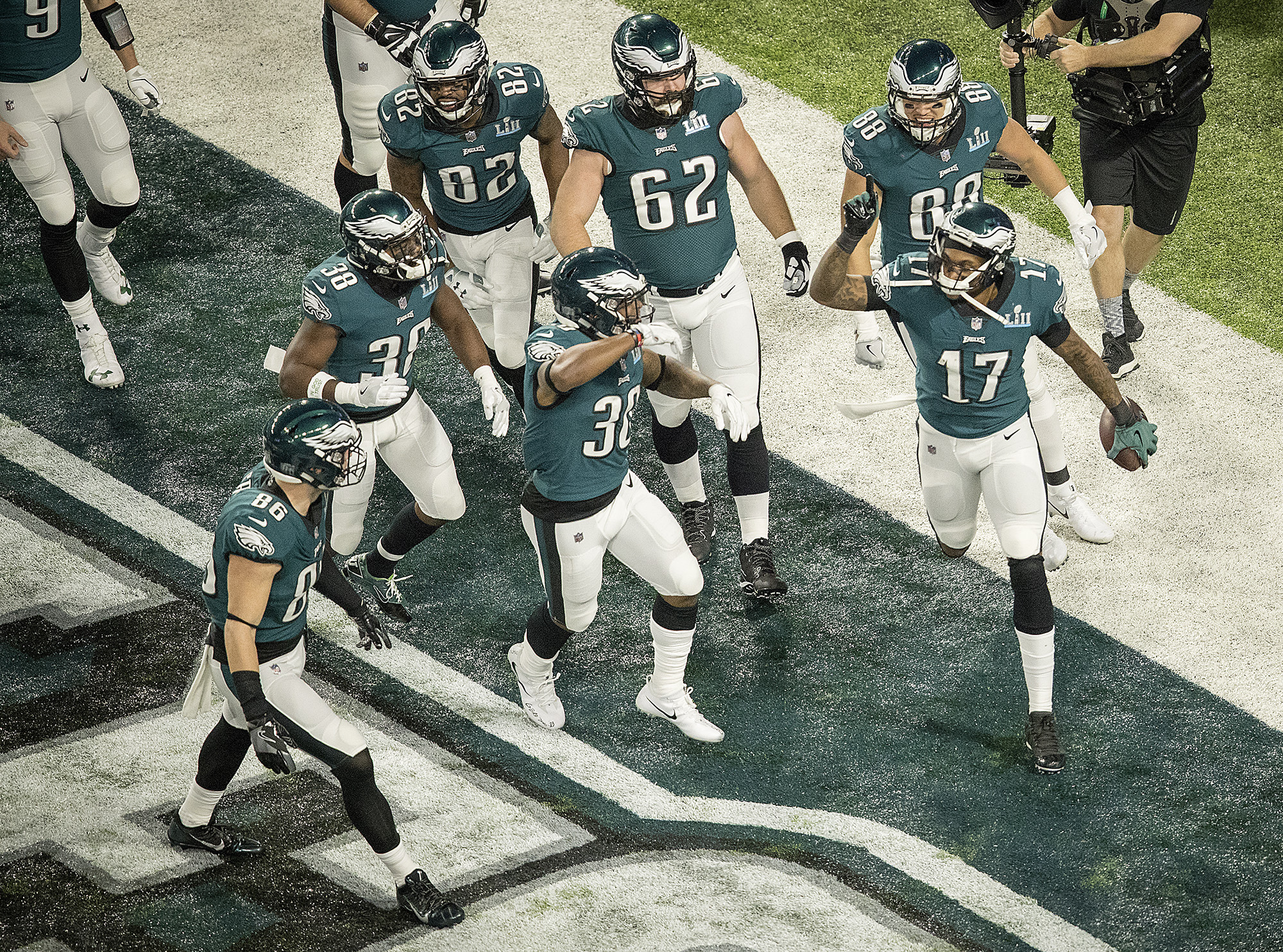 Fortunately for the NFL though, this year's Super Bowl finally lived up to most of the hype. The game between the victorious Philadelphia Eagles and defending champion New England Patriots left millions on the edge of their seats. It featured thrilling back and forth scoring, some gutsy trick plays never seen before in a Super Bowl and outstanding performances by both team's quarterbacks.
Super Bowl LII also gave us a first-time Super Bowl champion that knows when to kneel and when not to kneel. Did you know that the Philadelphia Eagles were the only NFL team not to have a single player take a knee in protest during the national anthem?
What's more, when the Eagles kneel, they mean business.
When Eagles head coach Doug Pederson was asked to describe his 10-year journey from high school coach to Super Bowl champ, here's what he said:
"I can only give the praise to my Lord and Savior Jesus Christ for giving me this opportunity."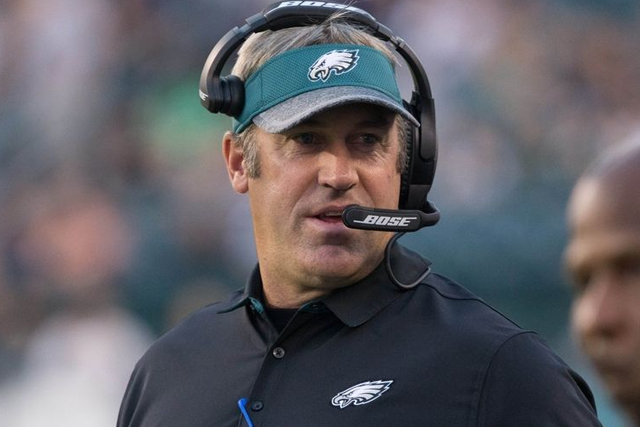 Tight end Zach Ertz, who scored the go-ahead touchdown with a little over two minutes left in the fourth quarter, said, "Glory to God first and foremost. We wouldn't be here without Him."
Eagles starting QB Carson Wentz was lost for the season with an ACL injury in Week 14 but he didn't let that incident color his euphoria an hour after his team's stunning victory.
"God is so good!!!! World Champions!!!! So proud of this team!!!! Told y'all my boy @NFoles_9 was gonna shine tonight! Well deserved my bro! #AO1 #flyeaglesfly," Wentz tweeted.
Wentz replacement Nick Foles, the Super Bowl LII MVP, gave glory to God when asked how he felt moments after the Super Bowl win. A devout Christian, Foles announced a few days prior to Sunday's game that he plans to enter the ministry after his football career and shared that last year he enrolled in seminary classes.
"I want to be a pastor in a high school. It's on my heart. I took a leap of faith last year and signed up to take classes at seminary. I wanted to continue to learn and challenge my faith. It's a challenge because you are writing papers that are biblically correct. You want to impact people's hearts," Foles told the Associated Press.
"I can't play football forever," Foles said. I've been blessed with an amazing platform and it's just a door God has opened, but I still have a lot of school left and a long journey."
In hindsight it's ironic that Foles helped lead the Eagles to their Super Bowl win since he told the Associated Press he came close to retiring after the 2016 season.
After receiving his request to be released by the L.A. Rams after the 2016 season, he prayed about his future and joined the Kansas City Chiefs and head coach Andy Reid, who drafted Foles in 2012 in the third round when he was the Eagles head coach. Foles later signed with the Eagles as Carson Wentz's backup, leading the Eagles beginning in Week 15 through the playoffs and to their first ever Super Bowl win.
Along the way Foles had notched the highest passer rating in NFL postseason history for quarterbacks who've thrown at least 75 passes. Not counting Sunday's Super Bowl game he had completed 72 of 96 passes for 793 yards, five touchdowns and no interceptions in three games for a 116.4 passer rating.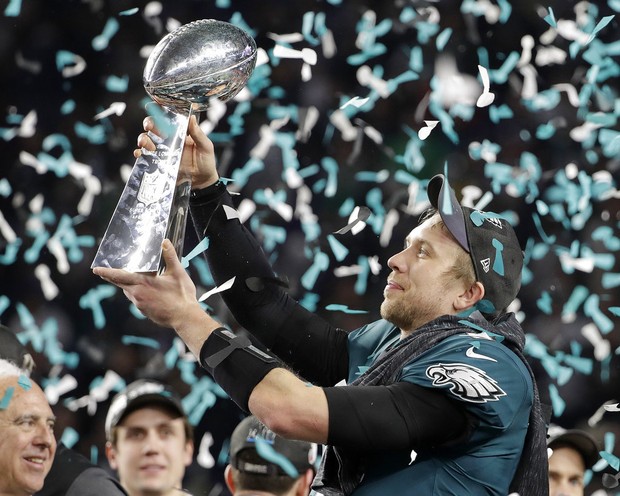 Throughout it all the man Philly fans call "Saint Nick" has remained humble, faithful and loyal to his calling.
"It took a lot more faith to come back and play than it would've to go in the other direction," Foles said. "Either way would've been fine. Either way, I would've trusted in God. I would've done something else and glorified God in that instance."
Thanks for reading Dean Riffs. Welcome to those who love American liberty, free enterprise, and who believe God has blessed our country. For those who believe in open borders, safe spaces, and who think free speech is hate speech, move on – there's nothing here for you to see.
Sources: breitbart.com, westernjournal.com, apnews.com, espn.com
Photo sources: nola.com, foxsports.com, d2aygmo1xd84v8.cloudfront.net, stmedia.startribune.com
Copyright 2018, Dean A. George©